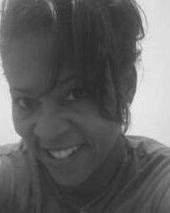 Los Angeles, CA, June 24, 2013 --(
PR.com
)-- Summer reading is hot--on, or offline. Fran Briggs, Director of Operations at the publicity firm, eMediaCampaigns!, has put the spotlight on undoubtedly ten of this summer's must-read, books. Combined, they perfectly compliment any collection.
"There are only ten books listed. So what does that mean, exactly? That these are the absolute best books available this summer? Not at all," explained Briggs. "There's a litany of spectacular books to read this season from funny and heart-tugging, to finances and edge-of-your-seat, thrillers. I selected gems from several genres which deserve recognition."
The Best of Summer Reading, 2013 is a guide to help avid readers make quality decisions as it pertains to their reading selections. Here is the list. Enjoy, and happy summer.
1. Is The Beautiful Lady Gone Forever? (CreateSpace) by Larry Toombs
The romantic biracial love story of Shelia Williams, a 38-year-old, black female and 38-year-old, ultra-attractive nuance, Gerald https://www.createspace.com/3771812
2. 30 Days to Taming Your Finances (Harvest House) by Deborah Pegues
Covers the emotional and practical side of putting finances in order www.confrontingissues.com/products.php
3. Dark Cherub (Westbow Press) by Parker J. Cole Dark Cherub
The author uses an ingenious platform to merge the ethics surrounding abortion with redemption and revenge. http://www.westbowpress.com
4. My Last Stones Throw (CreateSpace) by William Hemmans III
A Collection of Spiritual, Inspirational & Thought Provoking Quotes www.amazon.com/gp/product/1481283049/ref=pd_lpo_k2_dp_sr_1/180-3344527-43753
5. Blue Jeans and Coffee Beans by Joanne DeMaio (CreateSpace)
Escape to Stony Point, cuff your jeans and walk along the water's edge in this nostalgic story bringing old friends, and their lives, back to the sea
www.amazon.com
6. Revenge, Inc. (BookBaby) by Keleigh Crigler Hadley
Who doesn't like to see the bad guys get it?
http://ow.ly/m9JZo
7. Pretty Girls Pray the Hardest (Pink Kiss Publishing Company) by Shealin Latiese
The author's journey of being pretty in the sight of God, versus in the sight of man. Contrary to what society believes, pretty girls don't "prey" the hardest we "pray" the hardest http://www.pinkkisspublishing.com/shealinterrell.html
8. Why Can't I Lose Weight? (Amazon Digital Services) by Susan J. Campbell
A Real Solution to Weight Loss www.amazon.com
9. How to Remove ALL Negative Items from Your Credit Report (CreateSpace) by Riki Roash Do it yourself guide for dramatically increasing your credit rating. www.amazon.com
10. Top 25 Vacation Spots In the United States (CreateSpace) by Theresa Bradshaw Pack your clothes, grab your camera and tighten your seatbelt...You are going on vacation! www.amazon.com