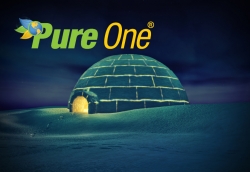 Mason, OH, June 25, 2013 --(
PR.com
)-- Supplements of DHA (docosahexaenoic acid) derived from algae directly support liver-function, says a new literature review published by the International Journal of Diabetes in Developing Countries.
The review was published online June 21st 2013. The internationally based authors looked at the growing body of Chromista (Schizochytrium Sp.) research studies and the detailed mechanism of DHA metabolism through the liver and lipoproteins.
"We concluded algal DHA was safe for the public health, for use by a Type-2 Diabetic, and for overall cardiovascular health when related to high carbohydrate or high fat dietary background," the researchers wrote. "For the first time we review DHA-dependent mechanisms of liver-lipoprotein formation in dietary fat transport." The research was led by Dr. Scott Doughman Chief Scientific Officer and CEO at Source-Omega, LLC.
Source-Omega entirely funded the study review and collaboration for a period of over 3 years. The company previously submitted a new structure function claim for algal DHA to the Food and Drug Administration in October 2012.
Source-Omega specializes in nutrition, scientific and regulatory affairs and product analytics. Expert support in supply chain management, licensing and branding has successfully aided the development, marketing and launch of new algae omega-3 products since 2007 (http://www.source-omega.com). The company operates in Chapel Hill North Carolina and Mason Ohio.
Review Title: High DHA dosage from algae oil improves postprandial hypertriglyceridemia and is safe for type-2 diabetics.
[DOI 10.1007/s13410-013-0125-3]; Springer Academic Press.
(
http://link.springer.com/article/10.1007%2Fs13410-013-0125-3
).