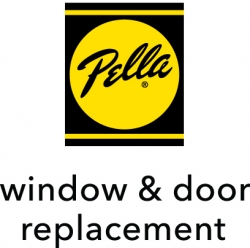 Beltsville, MD, July 03, 2013 --(
PR.com
)-- K.C. Company, Inc., Pella Windows & Doors, a locally owned retailer of Pella window and door replacement products, launches its redesigned, fully-responsive website today, in collaboration with Strategic America, the company's marketing agency, located in West Des Moines, Iowa. The new website offers visitors an easy, yet robust overview of Pella replacement window and door options on a platform that translates perfectly to any mobile smartphone or tablet device.
"Beginning in 2012, we started to notice a substantial increase in traffic to the Pella Baltimore/Metro Washington website being directed from mobile devices," said Nathan Johnson, Vice President, Marketing Services at Strategic America. "In less than 5 months, mobile traffic grew from just over 13% of overall site traffic to 17.6% - nearly 1% a month! Approximately 50% of all search traffic comes from a mobile device today."
"We recognize that our customers connect with us in many ways," said Brad Yourkavitch, Vice President & General Manager of K.C. Company, Inc. "People are turning to tablets and smartphones when seeking out information for their window and door replacement needs. Our new site is simple and easy to navigate, especially if you are accessing it from a mobile device. This provides K.C. Pella an advantage over many of our competitors in the Baltimore-Washington DC market."
With the launch of the company's responsive website – PellaBaltimore-DC.com – K.C. Company hopes to provide its web visitors with a pleasant, hassle-free user experience when researching products, accessing current promotions and scheduling appointments.
Furthermore, K.C. Company expects to increase the amount of local content on the site in 2013, in order to increase search engine optimization (SEO) and provide more visibility and relevant window replacement information to the Delaware, Maryland, Northern Virginia and Washington, D.C. markets.
About K.C. Company, Inc., Pella Windows & Doors
For more than 80 years, K.C. Company, Inc., has provided exceptional value to homeowners in Delaware, Maryland, Northern Virginia and Washington, D.C. Since 1964, K.C. Company has grown to one of the largest independent and locally owned Pella retailers in the country. For more information, visit PellaBaltimore-DC.com.
About Strategic America
Founded in 1980, Strategic America is a full-service, integrated marketing firm based in West Des Moines, Iowa. For more information, visit StrategicAmerica.com