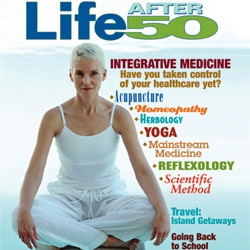 Los Angeles, CA, August 29, 2007 --(
PR.com
)-- LifeAfter50.com, a product of Southland Publishing, announced an agreement with DentalPlans.com to offer discount dental services to baby boomers and older adults.
Visitors to LifeAfter50.com can now link directly to more than 30 dental plans offering from 10% to 60% discounts on most dental procedures including checkups, cleanings, crowns, root canals, dentures, oral surgery and even cosmetic dentistry on select plans. As added incentive, visitors to LifeAfter50.com save an extra 10% on any discount by using coupon code LAF10 when they join.
"We want to serve the needs of baby boomers and seniors in every possible way," said Ben Malkin, publisher of LifeAfter50.com and Southern California Life After 50, a free monthly magazine, also produced and distributed by Southland Publishing. "We see the discount dental plan as the first of many exciting additions to the website."
Along with LifeAfter50.com and Southern California Life After 50, Southland publishes five weekly newspapers and five monthly magazines. The newspapers include Inland Empire Weekly, Los Angeles CityBeat, Pasadena Weekly, San Diego CityBeat and Ventura County Reporter. The magazines include New Angeles Monthly, Arroyo Monthly, Southern California Life After 50, Verdugo Monthly and Ventana Monthly.
"Because we are focusing all of our attention on meeting the needs of the 50+ market, we expect LifeAfter50.com to be the most visited destination by this affluent and active segment of society in years to come," Malkin went on to say.
Right now, Southland Publishing reaches 560,000 monthly readers with Southern California Life After 50 and visitors from all over the globe at
http://lifeafter50.com
.
###