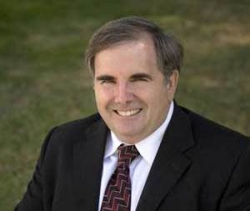 Westlake Village, CA, July 24, 2013 --(
PR.com
)-- Bruce Norris will discuss California's real estate market and the trend that's occurring in the market. Currently, the state's real estate market is recovering rapidly, and is producing significant price appreciation in many areas.
With each county seeing an unprecedented number of people who were foreclosed upon and are now in the market to purchase a home again, they are finding there is not a lot of inventory to choose from. This has led to an increase in home prices at a record pace.
The program is an abbreviation of the all-day event "California Comeback 2: Fast, Furious and Dangerous" and is being hosted by Ellis San Jose, Real Estate broker/agent of the 360 Group at Keller Williams & Co-founder of FIBI (For Investors By Investors Real Estate Club).
Norris's latest predictions are contained in a 280-page report, "
California Comeback 2: Fast, Furious, and Dangerous
". The report provides in-depth analysis and guidance for homeowners as well as novice and professional investors who are targeting California's real estate market.
Norris has built a following in the real estate community and news reporters after producing consistently accurate real estate forecasts. Norris publicly predicted the sub-prime lending and foreclosure crisis in January of 2006, more than a year before the nation's leading economists and real estate industry analysts would even acknowledge the possibility of a downturn. Norris also correctly forecast both the real estate boom that began in 1997 and the subsequent doubling of home prices.
He regularly interviews lenders, economists, builders and other housing experts on his weekly real estate radio talk show, which airs at 6 p.m. Saturdays on KTIE 590 AM in San Bernardino. Podcasts and transcripts of Norris's radio interviews can be accessed through his company website
www.thenorrisgroup.com
. Reporters seeking interviews with Norris should contact Aaron Norris at (951) 780-5856 ext.108.
Norris, a real estate consultant, investor and educator for the past 30 years, has generated a huge following based on his consistently accurate real estate forecasts. The latest forecast was issued in December when he predicted that California would see a median price increase of 20 percent this year.
For more information and to attend the event, go to:
www.thousandoaks360.com/rsvp
or contact Ellis San Jose at Real Estate Group 360 (805) 619-0360. Proceeds will be donated to St. Jude Children's Research Hospital.