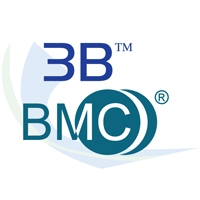 Lake Wales, FL, August 07, 2013 --(
PR.com
)-- In a proceeding before the International Trade Commission (In re Certain Sleep-Disordered Breathing Treatment Systems and Components Thereof, DN 2968 Comments Related to the Public Interest in Response to Notice, 78 Fed. Reg. 44970-44971 (July 25, 2013), BMC Medical Co., Ltd. ("BMC") and 3B Medical, Inc. ("3B"), collectively 3B/BMC, have asked the International Trade Commission to investigate whether ResMed's (RMD) attempt to limit free trade by excluding imports of CPAP devices and interfaces would be adverse to public health and welfare.
Specifically, 3B/BMC asserted that exclusion of competing CPAP devices and interfaces would frustrate the mission of Medicare's competitive bidding program and the goals of the Affordable Care Act, by excluding lower priced equipment from the bidding process. Kecia J. Reynolds, of Goodwin Procter, LLP, argued that "the competitive bidding process has saved the Medicare program hundreds of millions of dollars over the past few years and an exclusion order that would limit the competing suppliers of CPAP devices and interfaces would increase Medicare costs." According to Reynolds, an exclusion order "would significantly frustrate the cost reduction mission of both the Affordable Care Act and Medicare's competitive bidding program." 3B/BMC has asked the ITC to take evidence of the public interest factors affecting public health and welfare and assess the impact of how they believe RMD's litigation would act to limit competition and result in maintaining artificially high medical device costs.
"Because of the economic pressures to reduce healthcare costs, we believe that 3B/BMC plays an important and vital role in bringing lower costs to the sleep disordered breathing market," Alex Lucio, Vice President, 3B Medical, Inc. "In our view, the litigation by ResMed has little to do with any legitimate intellectual property issues and has more to do with using litigation costs to try and limit competition," Lucio said.
About BMC/3B
3B/BMC is a global leader and innovator in the design and manufacturing of medical products for the diagnosis and treatment of sleep disordered breathing.