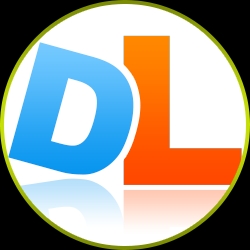 Miami, FL, August 27, 2013 --(
PR.com
)--
DirectLiquidation.com
is well aware of the exponential growth in the part harvesting segment of secondary markets. Turning a $15 salvaged flat panel television into hundreds of dollars is easier than you think! Currently secondary market resellers buy, test, fix and resell refurbished and repaired inventory, discarding the remainder of scrap and salvage units. TRG disassembles the scrap, sells or reuses the functioning parts and recycles the remaining materials.
One man's garbage is another man's treasure. Literally speaking! With the recent development of online based "Do It Yourself" repairs sites, and customers communicating in online forums, the growth of the repairs parts secondary market segment has exploded! Functional parts such as circuit boards, power supplies, video cards, connector cables, remotes, screens and specialized batteries are finding new secondary market sales in the repair sector. TRG also harvests cosmetic parts like; faceplates, bezels, trims, cases and shells.
Normally these televisions end up in landfills or at best get recycled by crushing them and separating their primary components for resale as raw materials. TRG's solution proves to be the "Greener" answer for many products that would end up in landfills. Normally recycling consists of transportation to and from the recycling facilities, processing bi-products, as well as the remaining waste that cannot be recycled, simply re-using these parts again to repair defective product is an even greener solution.
Current harvested parts are resold back to the OEM (original equipment manufacturer) as well as on a unit-by-unit basis to repair end users products. With the growth of online "How To Guides", the amateur handyman is able to repair most items in the comfort of their own home.
TRG has seen an increasing trend in supply and demand of the secondary markets "Do it yourself" parts harvesting segment. A case study revealed that the financial investment in labor and marketing of harvested parts from salvage units is insignificant when compared to the return from selling or reusing the parts. DirectLiquidation.com has a wide assortment of product listings from salvage LCD / LED TVs, 3D televisions, and computers (laptops, notebooks, netbooks, and desktops) ranging from the latest models to older harder to find models and everything in between.
To learn more about the finer details of parts harvesting in the secondary markets segment or if you have product that you would like to offer for sale through DirectLiquidation.com please contact Ken Kapalowski, or visit DirectLiquidation.com
About DirectLiquidation.com
Bridging the gap between buyers and sellers and ultimately helping sellers increase recoveries on customer returns, end of life product and overstocks. While at the same time, helping sellers purchase that very same product at an attractive price.
By providing analytics tools that are not easily available to small businesses, DirectLiquidation.com offers every available category of product within a specific industry and brings together retailers, manufacturers, liquidators, exporters, refurbishers, recyclers and of course, buyers & sellers. Combined into a single online destination, DirectLiquidation.com will finally eliminate the middleman, and bring buyers and sellers together.
About The Recon Group, Inc. (TRG)
TRG was incorporated in 2007. Throughout the years, TRG focused its efforts on the Intelligent Disposition, Smart Touch and Smart Returns aspects of the
Reverse Logistics Industry
. Having added every big box consumer electronic retailer to our client roster, TRG's area of expertise lays in Consumer Electronics, however, it is not limited to this category. TRG has developed and executed programs for a multitude of consumer level products, including soft goods, hard goods, clothing and toys.
TRG's roots are deep in first hand experience. Our team consists of individuals collaboratively working together, each bringing their own versatile backgrounds and experiences, goals, achievements, certifications and inter-industry networking together, to create TRG.