Source-Omega Powers New Omega-3 Mini Softgel with Medical DHA for Transversal Applications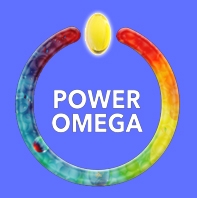 Mason, OH, September 10, 2013 --(
PR.com
)-- United States premium algae oil omega-3 manufacturer Source-Omega today launches its POWER OMEGA™ medical DHA (docosahexaenoic acid) bulk food supplement, made with oil derived without using solvent variants during extraction. The new filled capsule formulation is priced for international markets, over the counter branding and doctor-only private labels.
"There are no equals to this omega-3 innovation. The natural DHA mini delivers powerful results with unmatched purity and quality. Our publications define best practices for doctors. For third party quality control needs, we are making natural product regulatory work for you. The Power Omega concept is based on the idea that omega-3 DHA is ten-fold more abundant in the human body than any other single omega-3 form, including EPA and DPA," said Scott Doughman, PhD, CEO and Chief Scientific Officer at Source-Omega.
Their mini softgel offers 300 mg of pure DHA triacylglycerides with claims that will target cross continental applications in medical foods, liver structure function and pregnancy nursing care.
With strategic moves that are forever changing the algae DHA category, this chapter written for softgels follows last month's bulk oil launch by the company, adding 55 percent DHA algae oil to their SOURCE OIL™ portfolio.
Advanced substantiations of purity is making SOURCE OIL based products like the POWER OMEGA formulated finished product the consummate choice for consumers and doctors curious about algae DHA and looking to trade-up from solvent extracted oils.
Cross cultural educational marketing and compliance integrity rewards these innovative product positions with steady reliable proof while modernizing a category already backed by research.
Source-Omega will have several branded products entering the US and select international markets in 2013.
About Source-Omega and Dr Doughman
Dr Scott Doughman founded Source-Omega in 2007 to build specialized independent algae omega-3 products. His scientific and regulatory experience in supply chain management, licensing and branding has successfully aided the development of new omega-3 products over the past six years. The company operates in Chapel Hill North Carolina and Mason Ohio. In 2012, his strategy, substantiation and marketing helped launch SOURCE OIL™, a premium bulk algae DHA supply for commercial distribution to US manufacturers. Dr. Doughman has authored two peer review articles on algae oil omega-3s (Curr. Diabetes Rev., 2007; Int. J. Diabetes in Dev. Count., 2013). His insight into omega-3 metabolism has attracted attention in the scientific community and he understands the global need for omega-3 DHA. Source-Omega funded the recent review study (Doughman et al., 2013), building consensus into algae oil omega-3 utility and safety for the public health. The peer-review supports best practices and use of its US FDA algae omega-3 liver-lipoprotein structure function claim for differentiating their first product PURE ONE®. Dr Doughman is recipient of several prestigious awards, including a Fellowship in Nutritional Biochemistry from the National Institutes of Health (NIH) for studying the role of omega-3s and essential fats in Metabolic Diseases. Dr Doughman's doctoral work was on phospholipid-dependent neurotransmitter release mechanisms in neuronal systems at the University of Wisconsin, Department of Biochemistry. His lipids work led to post-doctoral studies on omega-3 and omega-6 transport interactions and metabolism, conducted in the Departments of Developmental Biology and Nutrition at the University of North Carolina - Chapel Hill, Gillings School of Global Public Health. His public health exposure led him to uniquely understand how omega-3 fats function, but more importantly his biochemistry background gave him insight into the workings of omega-3 DHA in lipoprotein phospholipids. Dr Doughman also manages the LinkedIn social media online group Algae Oil Omega-3.
Contact
Source-Omega, LLC
Gene Wolf
919-360-5275
www.source-omega.com
11312 US 15-501 North, Suite 107-122
Chapel Hill, N.C. 27517, USA

Contact