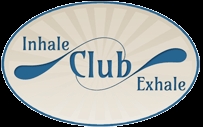 Billerica, MA, September 14, 2013 --(
PR.com
)-- 4 feet 11 inches tall, 99 lbs on average, a wife and mom, and 47 years old, Heather Murphy of Chelmsford, was always into fitness as a former dancer and dance coach for gymnasts. However, fitness soon took a back seat to marriage and children. Approaching 40, Heather made the decision to train and get back into shape. Working with Fitness & Nutrition Design Coach, Michael LoColle of Club Inhale / Exhale in Billerica, Heather, found herself back on track and headed down a path she never dreamed possible.
Searching for her "place" in fitness after having left a career in dance and coaching, Heather mentioned to her Fitness Coach, LoColle, that she may want to start competing. "Being a dancer I've always admired strong lean body types and thought to myself, Why Not?" Training six days a week and following a meal plan designed by her fitness coach, competition was closer than she thought. With ten days to prepare, Heather would find herself competing in the NGA Bodybuilding, Figure, Physique, & Bikini Competition held at Gym Warriors in Peabody, MA competing in the Woman's Bikini Competition Class.
Ten days to competition would seem almost impossible to imagine, but following a training and meal plan over the past four months made Heather a contender. Heather attributes her readiness to training at Club Inhale / Exhale and at the gym, as well as working with fitness coach Mike to build muscle by focusing on one or two major muscle groups each day. "Club Inhale / Exhale is a great club for anyone who wants to get on the road to a personal fitness goal. Co-founders Michael LoColle and Kelly LaCasse are great at hearing what you want to accomplish and are realistic with you about time and personal dedication, while at the same time, making it fun."
Winning the Woman's Bikini Competition Class at the NGA Bodybuilding, Figure, Physique & Bikini Competition was certainly not on Heather's radar just four short months ago. Her recommendations, "structure is the name of the game-be 110% honest with yourself and work with a qualified Fitness and Nutritional Design Coach that you trust and work well with, like the coaches at Club Inhale / Exhale." At age 47, Heather never imagined herself competing in a new "sport," but she is "loving it!"
Kelly LaCasse & Michael LoColle are the Co-Founders and creative minds behind Club Inhale / Exhale, a business dedicated to helping clients and community reach their personal health and body image goals through greater understanding of fitness and nutrition.
As they explain, "Club Inhale / Exhale is about learning a new approach to fitness that does not use negative terminology like "lose" and "lost", but instead focuses on attaining healthy body composition, which is not just about losing weight, but about gaining lean body mass and lean muscle tissue. Learning new and more positive ways to think about our body image makes reaching the 'vision' we have of ourselves easier, and even enjoyable!
Club Inhale/Exhale, LLC is located at 530 Boston Rd, Billerica, MA 01821
Contact them at info@clubinhaleexhale.com or Phone: 888 707 1102
Website: http://www.ClubInhaleExhale.com