Damnation Books and Eternal Press Celebrate a Busy Month at the Sonoma County Book Festival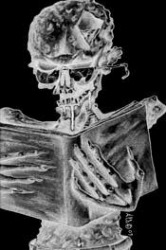 Santa Rosa, CA, September 21, 2013 --(
PR.com
)-- Damnation Books has had a busy month. 15 new titles released earlier and the celebration continues as Damnation Books/Eternal Press participate in the Sonoma County Book Festival.
Rain or shine, Damnation Books/Eternal Press will have an outdoor exhibit at the 2013 Sonoma County Book Festival, Saturday, September 21st on the grounds of the Santa Rosa Junior College.
There will be books for sale and lots of free promotional items including bookmarks, ink pens and other things donated by the authors published by Damnation Books and Eternal Press. Visitors are encouraged to tweet photos of the owners using @damnationbooks and @eternalpress. For those who tweet, Damnation Books will provide a coupon code for 29% off on e-book orders at either website.
Damnation Books released 15 new titles on Sunday September 15th.
· Beasts in the Dark by Dave Bloomfield
· Aetas Furor—The Time of Madness by Harry S. Franklin
· Garden of the Falling Moon by Steve Myers
· The Beckoning by Paul Collins
· Birth Offering by Anthony Hains
· Daughter Cell (Sequel to The Chosen) by Jay Hartlove
· The Night and the Land by Matt Spencer
· Sheeple by Austin Charles
· Song of Simon by C. A. Sanders
· Nightmares and Other Therapy by D W Carver
· War of the Worlds 2030 by Stephen B. Pearl
· The God King by Adrian Mallabo
· The Power of Nothing by Richard Farren Barber
· The Torridon Witches by Andrew Richardson
· Black Smokers by CJ Waller
Damnation Books and Eternal Press are proud to bring quality, affordable fiction to e-readers everywhere. Visit Damnationbooks.com and EternalPress.biz for your fiction needs.
Contact
Damnation Books
Sally Franklin Christie
406-209-1403
http://damnationbooks.com

Contact