My Video Assistant Has Developed the Most Unique Multi-Media Application Software on the Internet for Web Marketers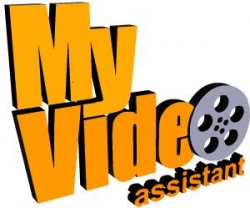 Minnetonka, MN, September 12, 2007 --(
PR.com
)-- New Application for Multi Media Software and Video for the Internet just released by MVA.
Most of the Video world has known about Green Screen technology for year's; nothing new. However MVA has taken it to the next level.
By using Adobe's New Flex Software and combing our own, MVA has developed the most sophisticated software and video application anywhere on the net today.
Imagine? What would happen if every time someone visited your website and were greeted with a LIVE VIDEO SPOKESPERSON? Also what if you could send real LIVE VIDEO EMAILS, that actually play in the email itself, [Like walk right out on the e-mail page.] Yes that is right, MVA has developed a way for streaming Video to be displayed right on your e-mail or your customers, friends, or potential clients. Unlike other companies that claim this we have done it.
CEO and founder Rick Minard say's this is the next wave in Internet Advertising & Marketing and it is here today.
This company MVA will revolutionize the way all marketing is done on the net. By using state of the art DV equipment and filming in 1080i, and using the state of the art technology from Adobe in Flex, also with real live video capture form anyone's laptop you can be the star of your Web Site, Banner Ad, Power Point Presentation, or Training Video , and Email from the revolutionary back office at MVA.
According to an article by Kate Maddox from B to B magazine, online video advertising will have an audience that will reach about 96% of US Internet users. News Corp. President- COO Peter Chernin called online video advertising "the largest ad platform on earth." Maddox also reported that research done by the company DoubleClick stated that average click rates for online video ads were five times higher than those for ads without video.
Go Here Now
Press Contact:
My Video Assistant
M.V.A.
1-877-835-0777
admin@myvideoassistant.com
###
Contact
MVA
Nora Burch
877-835-0777
www.myvideoassistant.com

Contact