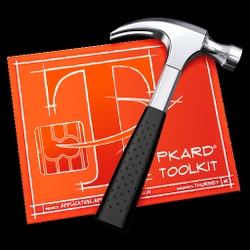 Arlington, TX, October 15, 2013 --(
PR.com
)-- Thursby Software, the market leader in secure Apple enterprise integration has partnered with Juniper Networks, the industry leader in network innovation, Acronis, a leading provider of data protection solutions, and Silanis, a leading electronic signature provider to combine their respective strengths in secure mobility for Department of Defense (DoD), Federal Government and highly regulated iPad and iPhone customers. The joint capabilities will be on show at the Smart Card Alliance government conference in Washington, DC, October 15th and 16th.
Thursby's secure mobile hardware; software and support solutions are deployed at over four hundred US Government commands and agencies, ranging from the Pentagon to parks. Thursby is best known for its secure PKard® web browser and email apps. Less well known is that the browser doubles as an authorization agent, smoothly coordinating reader and card access for a secure app ecosystem. Within that ecosystem, Juniper's Junos Pulse® app provides secure Virtual Private Networking (VPN), Acronis' mobilEcho® provides secure Mobile File Management (MFM) and Silanis® provides electronic signature handling. The apps can be flexibly deployed to personal (BYOD) or government furnished equipment (GFE) either directly and standalone, or as part of managed rollouts around app stores, apps or devices (MAS, MAM or MDM).
The PKard Toolkit v2.0 that powers the ecosystem focuses on data management, with strong two-factor (2FA) smart card authentication and FIPS 140-2 encryption. It is available royalty free, supporting a range of cards and licensed readers in varying form factors, with no dependence on new server or cloud back-ends. The Toolkit includes a software development kit (SDK), sample apps, documentation, a Mac simulator and tools for secure enterprise policy management.
Juniper -- Junos Pulse
http://newsroom.juniper.net/press-releases/juniper-networks-and-thursby-software-partner-to-p-nyse-jnpr-1059028#
!
Acronis -- mobilEcho
http://www.acronis.com/pr/2013/10/10-13-24.html
Silanis -- electronic signature
http://www.silanis.com/about-us/news/silanis-thursby-to-offer-secure-e-signing-in-the-field-via-ipad
Thursby -- secure app ecosystem
http://www.thursby.com/iOS_apps.html
Thursby is celebrating over a quarter century of enterprise Apple integration, management and security specialization. Thursby is US-owned, operated and GSA-listed, with headquarters in Arlington, Texas, a suburb of Dallas-Fort Worth, and government sales from Rockville, Maryland. Thursby has well over 70,000 clients across 140 countries, including organizations with thousands of devices under management, and well over a million software licenses sold. Clients range from government, to finance, healthcare, energy, FORTUNE™ 500, Global 2000 companies, education, research, media and OEMs.