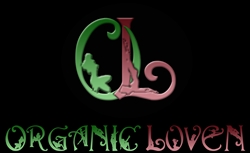 Fuquay Varina, NC, October 15, 2013 --(
PR.com
)-- Morning Indigo, the company that brought you Skincare for Athletes, is launching a brand new retail website that will sell only sensual organic, natural and eco-friendly personal care and body pleasure products.
This new site,
OrganicLoven.com
, is set to launch October 15th. The website, which will sell everything from organic lubricant and natural body washes to vegan condoms and luxury eco-friendly pleasure toys, will be marketed towards sexually active adults of all proclivities. Morning Indigo has promised to uphold their reputation for and commitment to social and environmentally conscious products in personal care and luxury products on the OrganicLoven.com retail website.
Morning Indigo's Skincare for Athletes has set the standard in the sports industry for organic and all natural skincare products geared towards athletes. Their products are highly rated and/or certified by such organizations as B Corporation, SafeCosmetics.org, Leapingbunny.com as well as certified vegan by People for the Ethical Treatment of Animals (PETA). The same thought process will be true for OrganicLoven.com.
Taylor Sparks, Principal Goddess and Founder stated, "The focus is to bring socially conscious brands that are sensual, organic, natural and vegan onto one site so those adults concerned about their sexual health, their community and the environment can easily find those products that are important to their lifestyle."
OrganicLoven.com is a company geared toward the health conscious and sexually active adult. The fact of the matter is that many adult products on the market currently contain a number of ingredients that can be irritating and toxic on a person's most sensitive areas of skin.
Ms. Sparks further explained, "Unfortunately, so many adult personal care products on the market today are more harmful than helpful and loaded with chemicals. Using organic, safe products just makes sense for a healthy lifestyle." Additionally, Organic Loven is taking a strong stance on the inclusivity of the product lines that it will be offering for sale. While many adult stores cater only to monogamous, heterosexual partnerships, OrganicLoven.com believes that sexual health and well-being is a right that should be enjoyed by all sexually active adults, regardless of orientation or lifestyle concerns.
Some of the brands to be included stand out in their industries and have taken the lead on eco-friendly and socially conscious products. They are: Blossom Organics Lubricants, Danielle and Co. Body Products, Good Clean Love Organic Lubricants, Glyde Vegan Condoms, Icicles Glass Massagers, Leaf Vibrators, Lelo Personal Massagers, Scandle Body Massage Candles, Sir Richards Vegan Condoms, This is L Vegan Condoms, to name a few.
OrganicLoven.com will also look to educate its clients on the importance and benefits of these eco-friendly products, via their blog, with articles on sexual health, sexual relationships for monogamous, non-monogamous and other alternative lifestyles from leading experts in those fields. As new products emerge the site will post its own product reviews and interviews from owners of these best selling brands.
The representatives from OrganicLoven.com believe that the new retail website will ultimately be an incredibly successful venture. With a combination of high-end adult body pleasures, and natural and organic lubricants and personal care products, Organic Loven and Morning Indigo believe that they have found the recipe for retail success. A fan of Skin Care for Athletes heard about the launch of OrganicLoven.com and stated, "This is great! Not only skin care for when we are active, but also now skin care for when we are, umm…Active!"