Local Cancer Patient to Share Story of HOPE at Rochester General Hospital During Innovative Cancer Treatment Seminar
Free Event for Patients, Caregivers and Medical Community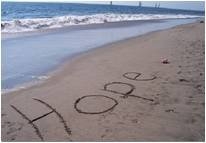 Rochester, NY, November 04, 2013 --(
PR.com
)-- YES! Beat Liver Tumors, is a nonprofit organization dedicated to helping advanced cancer patients and their families find options and hope after learning that their cancer has spread to the liver. The seminar series is coming to Rochester General Hospital on Tuesday, November 12th from Noon to 2PM. A very special local cancer patient and physical therapist, Jill Bloss, will be telling her inspiring story and discussing the novel treatments that she has received. Jill is showing that, with the a great medical team and the right treatments, it is possible to thrive in spite of cancer. Her story, and the discussion of local physicians, will help to raise awareness for liver tumor treatment options in the Rochester area.
The Liver Seminar series is designed to provide patients and caregivers the opportunity to Jill's story and give hope to other patients in a similar situation. Joining Jill are expert physicians Dr. Stephen Ettinghausen - Surgical Oncologist, Dr. Jeffrey Haynes - Radiation Oncologist, and Dr. Raj Pyne - Interventional Oncologist.
Rochester General Health System is hosting this two hour seminar that will discuss the latest in treatment options, including stereotactic beam radiation, surgery, ablation, and a minimally invasive procedure known as Y-90 radioembolization.
Y-90 is performed by interventional radiologists at Rochester General Hospital. In Y-90 radioembolization, tiny glass or resin beads called microspheres are placed inside the blood vessels that feed a tumor in order to block the supply of blood to the cancer cells. Once these microspheres, which are filled with the radioactive isotope yttrium Y-90, become lodged at the tumor site, they deliver a high dose of radiation directly into the tumor while sparing the normal surrounding liver. Each year more than 270,000 Americans are diagnosed with liver tumors from either primary liver cancer or cancer that has spread to the liver (from other cancers such as breast, cerivcal, colon, esophageal, GIST, melanomas, neuroendocrine, pancreatic cancers, etc). That's one person every two minutes!
To learn more about this program or to register, call 877-937-7478 or visit http://www.beatlivertumors.org/Seminar_Registration.html.
Contact
YES! Beat Liver Tumors
Suzanne Lindley
877-937-7478
www.beatlivertumors.org

Contact