Soulscene Productions to Present an Original Theater Adaption of "A Christmas Carol," Called "Mr. Scrooge" in Whippany, NJ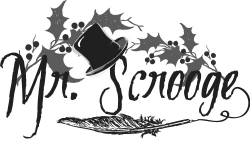 Whippany, NJ, November 14, 2013 --(
PR.com
)-- SoulScene Productions, an outreach of Abundant Life Worship Center, is pleased to present an original theater production of "Mr. Scrooge" for all audiences throughout the month of December, 2013. This event will showcase local acting, writing and production talent mostly from residents of Morris County, NJ.
The production of Mr. Scrooge is an original adaptation, written by SoulScene Productions, of "A Christmas Carol" by Charles Dickens. There are many new additions to the traditional script; one in particular focuses on the relationship between father and son and its impact on the degeneration of Scrooge's soul and his eventual redemption.
"The beloved tale of Ebenezer Scrooge has resonated with generations for more than a century and embodies the hope and spirit of Christmas. SoulScene's adaptation, 'Mr. Scrooge' showcases the forgiveness and reconciliation between Scrooge and his earthly and Heavenly Father. This is the same hope and opportunity presented to each one of us," said Joe Arminio, Creative Director for SoulScene Productions. "We invite all in the surrounding communities to join us for this festive event and enjoy an uplifting celebration of the Christmas season."
"Mr. Scrooge" will be showing at Abundant Life Worship Center, 43 South Jefferson Road, Whippany NJ. Show dates are December 7 at 2 pm, and December 11, 13, 20, and 21 at 7 pm. Admission is free to the general public.
About SoulScene Productions
SoulScene Productions' mission is to share the message of the truth of Jesus Christ through stage and film. Birthed in 2012, SoulScene is a team of gifted actors, writers and production staff that have a passion for drama. We seek to provide an outlet for amateur Christian artists to practice their craft in a wholesome, family-oriented and highly creative environment.
To learn more about SoulScene Productions, visit soulscene.org.
About Abundant Life Worship Center
Abundant Life Worship Center is a multi-ethnic church, where people from all walks of life come together to worship the living God and to learn how to grow their faith in Christ Jesus.
To learn more about Abundant Life Worship Center, visit alwcw.com.
Contact
SoulScene Productions
Elizabeth Nader
973-766-2586
soulscene.org

Contact