DataRecovery.com Announces Support for Bitcoins
Datarecovery.com, Inc. announces support for Bitcoin as a payment method.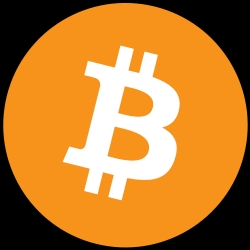 Phoenix, AZ, November 27, 2013 --(
PR.com
)-- Datarecovery.com, a leading data recovery provider, announced today that it will accept Bitcoins as a payment method for hard drive data recovery, computer forensics, and various other services.
"We believe that Bitcoin will be easier than any other payment method implemented so far. It's fast, it's as good as cash, and the best part of all -it's free from bank or merchant processing fees," said Ben Carmitchel, President of Datarecovery.com.
Bitcoins are a digital cryptocurrency designed to operate on a peer-to-peer basis. There is no central payment authority, and Bitcoin payment processing is both anonymous and secure. Users store their Bitcoins in digital wallets or paper wallets and can convert to other types of currency through online exchanges.
Datarecovery.com's engineers repair thousands of damaged hard drives, RAID arrays, and other digital storage media each year, and the company serves a variety of clients. Carmitchel notes that many people prefer Bitcoins for the currency's excellent privacy and security features.
"Privacy is a huge issue in the data recovery industry, and Bitcoins are an extremely safe, secure, and anonymous option," said Carmitchel. "It's easy to see the potential advantages, and we're not surprised that Bitcoins are catching on as a very legitimate payment option."
Datarecovery.com emphasized that while it accepts Bitcoins, the currency will not replace any other supported payment options.
"We still accept credit cards, checks, and purchase orders, and I don't think that we'll be holding large amounts of money in Bitcoins anytime soon," said Carmitchel, "but we're happy to support our customers in any way that we can. This move just makes sense for our business and our clients."
Datarecovery.com is a world leader in data recovery and computer forensics. With four locations in California, Illinois, Arizona, and Toronto, the company provides a variety of services to thousands of clients each year. Visit
www.datarecovery.com
for more information.
Contact
Datarecovery.com, Inc.
Ben Carmitchel
1-618-635-2020
www.datarecovery.com
Ph. 800.237.4200 ext. 269

Contact