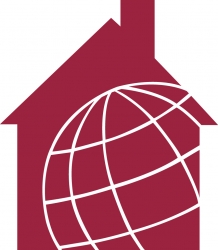 New York, NY, November 27, 2013 --(
PR.com
)-- Clubhouse International (
www.clubhouse-intl.org
), a global organization that seeks to change the world of
mental health
, has joined #GivingTuesday, an internet-wide philanthropic event that is launching on Tuesday December 3, 2013.
A first-of-its-kind effort, #GivingTuesday harnesses the collective power of a unique blend of partners ― charities, families, businesses and individuals ― to transform how people think about, talk about and participate in the giving season. Just as Black Friday and Cyber Monday are associated with holiday shopping, #GivingTuesday uses the power of social media to create a national movement dedicated to holiday giving.
Coinciding with Thanksgiving and the start of the holiday shopping season, #GivingTuesday will inspire people to take concerted action to improve their local communities, and give back in better, smarter ways to the charities and causes they support, and to help create a better world.
Clubhouse International is non-profit organization that helps communities around the world create sustainable solutions for
mental illness
by developing and nurturing new and existing Clubhouses.
Now over 300 worldwide, Clubhouses are community-based centers that offer members opportunities for friendship, employment, housing, education, and access to medical and psychiatric services through a single caring and safe environment, so members can achieve a sense of belonging and become productive members of society. Each Clubhouse we start will help an average of 500 people when it reaches maturity.
"As a community-based organization, we have joined #GivingTuesday because we believe that people everywhere can help us change the world of mental health," said Joel Corcoran, Executive Director of Clubhouse International. During this holiday season, people are encourage to support the work of Clubhouse International by making an
online donation
; visiting or volunteering at a local Clubhouse, which can be found using our online
Clubhouse Directory
, or speaking out against the prejudice and stigma that surround mental illness using
key facts
.