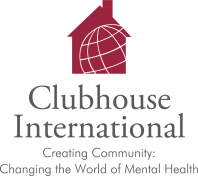 Clubhouse International is a global non-profit offering support and opportunities to end social and economic isolation for people living with mental illness.

Clubhouse International works to mitigate the challenges for people living with mental illness and advocates for greater investment in community mental health services. We envision a world where there is a Clubhouse in every community. There is no health without mental health.

The Clubhouse Model is recognized by the World Health Organization as an example of a rights-based approach to recovery.

Today, there are over 325 Clubhouses operating on all six continents. Clubhouses offer resources and opportunities for recovery through friendship, employment, education, wellness, and social programming.
Status

Private Company

Founded

1994