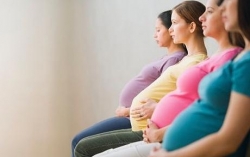 Roswell, GA, December 09, 2013 --(
PR.com
)-- Healing-Hemorrhoids.com, a new website dedicated to helping people with hemorrhoids manage their condition using 100% natural methods, is scheduled to be launched on December 1, 2013.
As most chronic hemorrhoid sufferers know, hemorrhoids can cause extreme pain, discomfort and embarrassment. It may not be a life-threatening condition but its symptoms can severely affect the quality of any person's life. What's even worse is that most hemorrhoid sufferers are so embarrassed about their condition that they are reluctant to talk about it or seek medical help until they can no longer bear the pain. Hemorrhoids can also occur during pregnancy and after giving birth. They can also come back after very painful (and costly) medical procedures like laser surgery, ligation and banding.
Recognizing the fact that more than 10 million people in the US are currently suffering in silence from this chronic condition and that more than nine million new cases are expected to be diagnosed each and every year*, Champions Medical Supply House made it their mission to help hemorrhoid sufferers in its own little way - by launching a website that will create public awareness and teach people how to manage their condition and keep it from interfering with their daily lives.
The soon to be launched website will feature a blog which will serve as a repository of related information and a community forum where hemorrhoid sufferers can get all their questions answered and receive all the support that they need. The owners of the website have also scoured the internet in search for the most effective natural treatments available and will be featuring useful reviews on the site.
Some of the products that earned the website owner's approval include sitz baths by Medline, hemorrhoid suppositories by Good Sense, Alleviate hemorrhoid cream by Naticura, donut seats by SoftEze and healing balms by Motherlove.
In addition, a free ebook entitled "Hemorrhoid-Free Life: Natural Cures and Treatments for Healing Hemorrhoids + Alternative Options" which takes comprehensive look at hemorrhoids, what causes them, how to treat them and how to keep them from coming back will be given upon purchase of any item on the site.
Please note that while the website aims to pro­vide gen­eral infor­ma­tion and dis­cus­sion about hemorrhoids and its treatment, it does not attempt to replace pro­fes­sional med­ical advice, diag­no­sis, or treatment in any way.
About Healing-Hemorrhoids
Healing-Hemorrhoids.com is a brand new website created by the Champions Medical Supply House which aims to help chronic hemorrhoid sufferers manage their condition by using all
natural cures and treatments for hemorrhoids
.
Champions Medical Supply House
300 Colonial Center Pkwy, Suite 100
Roswell, Georgia 30076
(888)543-6640
​info@championsmedsupply.com​​​​​
www.championsmsh.com
*Statistic from WebMD article Silence no more: Get Help for Your Hemorrhoids by Leanna Skarnulis