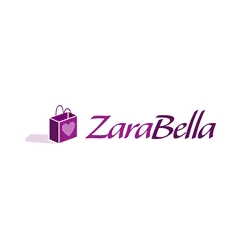 Solvang, CA, September 22, 2007 --(
PR.com
)-- ZaraBella.com (
http://www.ZaraBella.com
), an online retailer of high quality
designer baby clothes
and accessories, today announced that it has recently added and expanded several designer clothing lines on its website. Featured designers include Kumquat, Mimi & Maggie and Kissy Kissy.
• Kumquat
Practicality, comfort and quality are the key to Kumquat. The 100% cotton infant clothing is accented with small details, creating a look that is functional, fresh, and sweet. Made in the USA, these popular pieces have been seen on celebrity babies.
• Mimi & Maggie
Mimi & Maggie are dedicated to using the highest quality materials and standards of workmanship. Their products include jeans, tops, skirts, sweaters, coats and dresses. In this age of high tech and mass production, Mimi & Maggie strive to keep the handmade touch that adds individuality to each garment.
• Kissy Kissy Besos and Premiere Lines
Kissy Kissy makes both mom and baby smile. Kissy Kissy Besos features gowns that come either lined or with a matching slip. Accessories include booties, bibs, bonnets, caps, and blankets. These pieces will become heirlooms for generations to come. With Kissy Kissy Premiere, special attention is paid to the smallest of details using the finest cotton, exquisite hand embroideries and timeless, traditional designs.
ZaraBella.com's mission is to provide visitors with an extensive selection of high quality, trendy clothing for babies and children, all in one place. Today's fashion conscious moms want the ease and convenience of shopping at home, and expect great selection, quality and service. ZaraBella.com delivers all of these, as well as rewarding loyal shoppers with discounts on shipping and future purchases.
To see the latest pieces from Kumquat, Mimi & Maggie and Kissy Kissy, visit http://www.ZaraBella.com. You can also read ZaraBella's
Beautiful Baby Blog
, filled with numerous informative articles, or join their mailing list and receive a coupon for future purchases.
Contact:
sales@zarabella.com
1-888-554-5524
###