Hurix Systems Launches New Version of KITABOO eBook Reader to the App Store
Hurix Systems has launched the latest version of KITABOO eBook Reader App optimized for iOS7. The update is a key component of KITABOO's SaaS based offering for conversion, enrichment, distribution and delivery of content.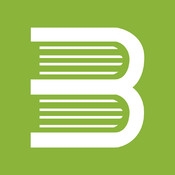 Mumbai, India, December 20, 2013 --(
PR.com
)-- Hurix systems has released the latest version of their interactive eBook reader App,
KITABOO 2.0
to the Apple Store.
The reader features rich interface optimized for iOS7, ability to download books and access them offline, making contextual notes and text highlights with the ability to see them consolidated for easy reviewing, Interactive Learning with Audio, Video and Image Notes, enhanced search and more.
"We are very happy to announce the latest release of KITABOO eBook Reader. With its intuitive interface, seamless access to content and a more personal reading experience, KITABOO 2.0 is ideal for interactive reading. This update also comes as a vital step towards KITABOO product suite's SaaS based offering for Conversion, Enrichment, Distribution and Delivery of content. I encourage readers to download the App and share their feedback and experience," said Sri Subramanian, EVP- Sales and Product Solutions, Hurix Systems.
KITABOO 2.0 also integrates with KITABOO Digital Publishing platform, where users can now publish their content and distribute to their readers.
About KITABOO
The KITABOO Product Suite is an end-to-end digital publishing solution for publishers, institutions and corporates in publishing and distributing their eBooks securely across multiple platforms. KITABOO® Publisher automates conversion of content to create rich interactive eBooks. KITABOO® Reader Apps enable your end users to read eBooks across multiple devices and platforms with seamless collaboration of user generated content. For more information, visit us at
www.kitaboo.com
or
contact us
.
About Hurix Systems
Hurix is the leading digital content solutions provider to global educational publishers, institutions and corporates. Our product and service solutions provide effective, compelling, and engaging digital content, across traditional and newer mobile platforms, formats and devices. Hurix is the preferred Thought Partner of future market leaders.
Contact
Hurix Systems Private Limited
Narendra Sannabhadti - Director Of Marketing
+91 77383 60919
www.hurix.com

Contact