eMediaCampaigns! Author, Occupational Therapist, Beatrice "Ms. Bea" Hector Celebrates 20th Anniversary
Sensory Street Pediatric Occupational Therapist thanks the community, welcomes new therapists, clients.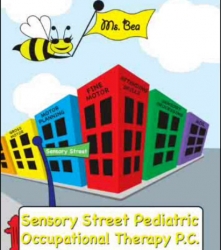 New York, NY, December 22, 2013 --(
PR.com
)-- Beatrice C. Hector (http://msbeasensoryspot.com), OTR/L., and author of "Ooh That's Icky" (Amazon), celebrates 20-years of practicing occupational therapy starting in 1993. To mark the momentous occasion, her Brooklyn, NY-based practice, Sensory Street plans to expound upon its professional staff and client caseload. The clinician is also offering the community the opportunity to learn more about OT as it ultimately affects the public at large.
As part of the anniversary, Beatrice Hector is celebrating valued partnerships with New York City Department of Education, as well as Brooklyn's, Hanover Childcare, and Hanson Place Childcare, respectively.
Beatrice C. Hector, who is affectionately called, 'Ms. Bea', is recognizing the teachers, schools, libraries, businesses and organizations who have referred clients and therapists to over the years.
"It's her way of showing appreciation and expressing homage. Beatrice also wants to let this group of professionals know how much she enjoys working with them," said Fran Briggs, Director of eMediaCampaigns! and publicist to Beatrice Hector.
Ms. Bea's years of experience working in hospitals, school base and home-care settings, have greatly added to her expertise as an occupational therapist at Sensory Street. She is certified in the Sensory Integration Praxis Test (SIPT), trained in Therapeutic Listening Program, Handwriting Without Tears, and Brain Gym.
Hector says keeps abreast with research-based practices by participating in annual occupational therapist conferences.
"Sensory Street is all about experiences that are unique," explained Hector. "We are not like other OT practices. Although our clinic is small, big things happen here every day."
Hector added that her "aim is to help children and adults reach their full potential through the therapeutic use of everyday activities or occupations. Occupational therapy interventions focus on adapting the environment, modifying the task, teaching the skill, and educating the client and family in order to develop independence and increase the participation and performance of daily activities."
For appointments, consultations, employee interviews, or book inquiries, please contact Ms. Bea. Email Beatriceotr@gmail.com, call 516.589.2721, like her page on facebook, https://www.facebook.com/pages/Sensory-Street-Pediatric-Occupational-Therapy-PC/219548561391759?id=219548561391759&sk=info or visit http://msbeasensoryspot.com/.
For media inquiries and speaking requests, contact Fran Briggs, publicist to Ms. Bea. Ph: 206.279.0818. Or email, franbriggs@aol.com
About Pediatric Occupational Therapy, P. C. (SSPOT)
Sensory Street Pediatric Occupational Therapy is a specialized occupational therapy practice that services children of all ages (0- 18 years old). It is the place where our young clients are appropriately challenged to reached independence in their childhood occupations (e.g. being independent in school, home and when out in the community). Our Mission: To enhance the lives of our clients so they are successful in meeting their daily childhood occupations (e.g. self-care, play, socialization, school). SSPOT is not like other OT practices. SSPOT reaches out to the community to increase awareness of what OTs do and how the profession/SSPOT can help children, students, educational programs, day cares and community functions (e.g. fairs) reach their goals.
Contact
eMediaCampaigns!
Fran Briggs
206.279.0818
http://www.franbriggs.com

Contact