Avionté Staffing Software Joins Forces with Serent Capital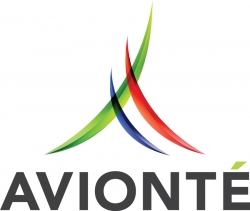 Eagan, MN, January 16, 2014 --(
PR.com
)-- Avionté, Inc., a leading provider of staffing and recruiting technology solutions, announced an investment by Serent Capital, a growth equity firm based in San Francisco that focuses on investing in profitable, high growth businesses.
"Avionté has had an exceptional track record of success over the last few years by putting customers first," said John Long, CEO of Avionté. "We didn't need to raise money, but I was looking for an investment partner who could help me grow the business while enhancing our commitment to serving our customers. We felt that Serent was the perfect partner to help us expand our business and improve our customer service. Serent's expertise and resources will be invaluable as we take our company to the next level."
Avionté Staffing Software
provides an innovative suite of front- and back-office software product to the human resources industry. In 2013, the company reported a revenue growth of more than 36 percent year-over-year and net profit up over 95%, making it the eighth consecutive year the company has reported a revenue growth over 35 percent.
In addition to ranking on the Inc. 5000 fastest-growing list for the 2nd year and being recognized with several cultural workplaces awards, the software company's user base climbed to nearly 7,000 in 2013 with a retention rate of over 99%.
Serent spent considerable time pursuing an investment theme in the HR technology market. "Avionté has established itself as a leader in the staffing technology market thanks to its robust technology and strong customer service," said Kevin Frick, co-founder and General Partner of Serent Capital, "The company has an incredibly loyal customer base, and we are excited to help Avionté deepen and expand its customer relationships. We are particularly enthusiastic to back CEO John Long, who is maintaining his equity ownership in the company. His strong leadership will continue to be instrumental in driving Avionté forward."
About Avionté
Avionté Staffing Software provides innovative staffing technology solutions that are designed to provide staffing companies and recruiters a way to improve business processes and profits through extensive functionality, complete integration and a unique user experience. The company, headquartered in Eagan, MN, serves more than 200 customers and 6800 users globally. Avionté was ranked as the 1,196th fastest growing company in 2013 by Inc. Magazine and one of the top 100 places to work for in Minnesota by the Star Tribune.
For more information on Avionté please visit
http://www.avionte.com
About Serent Capital
Serent Capital invests solely in growing, profitable businesses. We invest in great businesses that are already successful, delivering compelling solutions that address their customers' needs. As those businesses grow and evolve, the opportunities and challenges that they face change continually. At Serent Capital, we understand those challenges, as we've seen them first-hand. Our principals' experience includes roles as CEOs, strategic advisors, and board members to successful, growing businesses. By bringing our experience and capital to bear, we help growing businesses thrive. We are highly selective, choosing to invest in only a handful of businesses each year. Our selectivity ensures that all our companies receive the attention and expertise that they need. More information can be found at
www.serentcapital.com
Contact
Avionté Staffing Software
Brenda Long
651-556-2121
www.avionte.com

Contact