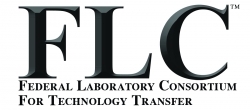 Rockville, MD, January 22, 2014 --(
PR.com
)-- The Federal Laboratory Consortium for Technology Transfer (FLC), whose mission is to bolster technology transfer (T2) among federal labs, agencies, and academic institutions, will hold it's 2014 National Meeting in Rockville, Maryland from April 21 – 23, 2014 at the North Bethesda Marriott Hotel.
Included among the hundreds expected in attendance are, federal and industry technology transfer (T2) professionals, patent attorneys, licensing professionals, and scientists, along with other members of the FLC community. In sticking with the mission of the FLC and striving to simultaneously meet the needs of our nation's progressive industry, this year's FLC National Meeting is centered on the theme of accelerating innovation for economic impact.
Over the course of this three-day event, attendees will have the opportunity to partake in several education and training courses where they will discover new approaches for advancing technology transfer. Trainings will cover such topics as technology transfer fundamentals, patents and intellectual property (IP) protection, licensing and negotiation, and advanced interactive seminars geared towards the seasoned T2 professional.
Aside from the comprehensive T2 training sessions, this year's FLC National Meeting agenda also includes an industry day, panel discussions on T2 topics, a recognition banquet, as well as keynote addresses from some of our nation's most innovative T2 experts.
For a detailed agenda, additional information, and to register for the 2014 FLC National Meeting, visit:
http://meeting.federallabs.org
.
About the Federal Laboratory Consortium for Technology Transfer (FLC)
The FLC was organized in 1974 and formally charted by the Federal Technology Transfer Act of 1986 to promote and strengthen technology transfer nationwide. Today, approximately 300 federal laboratories and centers and their parent departments and agencies are FLC members. The mission of the FLC is to add value to the federal agencies, laboratories, and their partners to accomplish the rapid integration of research and development resources within the mainstream of the U.S. economy.
About Universal Technical Resource Services, Inc. (UTRS, Inc.)
For more than fifteen years, Universal Technical Resource Services, Inc. (UTRS) has provided Management Support Office services to the FLC. Headquartered in Cherry Hill, N.J., and with offices throughout the U.S. and internationally, UTRS provides a wide range of leading-edge scientific, engineering, information technology and communications services to the public and private sectors.