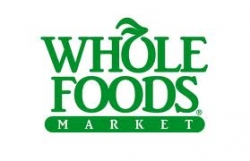 Tucson, AZ, February 18, 2014 --(
PR.com
)-- A wave of new corporate team-building exercises have been implemented, and it's not what you think. Archery is the latest sport to capture the attention of executives and staffing managers. They are using it to bring their team together and increase confidence among employees. Whole Foods Supermarket is one of the latest companies to join the trend.
Archery has experienced a renaissance with exposure in popular films, like Hunger Games, and TV shows, like Arrow.
Archery Pro
in Las Vegas has reported that inquiries to their business has doubled from 2011 to 2013. They report young girls are among the fastest growing demographic in archery. More surprisingly, corporate America and leading educational institutions have jumped on the bandwagon.
A few weeks ago, the University of California, Los Angeles (UCLA) Swim Team hired a team from Elite Archery School to come to teach "team building." The pool team set a target on one side of the pool and took turns helping each other with their technique. The result, well, not everyone hit bulls eye, but everyone was brought together to collectively help each other reach individual goals.
Whole Foods Supermarkets manager/coordinators started employing this exercise this week. Hundreds of employees of a few stores have joined with
Lesson Pro
to learn archery together. The archery exercise is the first for Whole Foods. If successful, it could be duplicated to all stores nationwide.
In a supermarket, the deli, stockers, cashiers, and bakery are usually considered separate functions. The idea is to use archery as a way to bring people together in a bonding exercise. It connects departments by learning a sport together.
The limited, but growing popularity of archery, makes it a great activity. The reason is almost everyone starts off at the same level. There is a shared sense of laughter during the first embarrassing shots.
Unconventional ice-breakers relieve staff of the boring, traditional lessons. The rising popularity means that a lot of the employees already want to learn it. The sport pushes all staff into something new, exciting, and even, at times, dangerous.