Novel About an Autistic Young Man and His Patchwork Family is Fiction at Its Sharpest and Most Effective
At times poignant, hilarious, and subtly twisted, "It Burns a Lovely Light" is a stirring portrait of an unconventional and unforgettable family.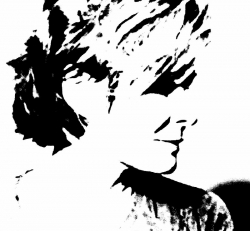 Warrenton, VA, March 28, 2014 --(
PR.com
)-- "Another talented writer surfaces. Although I know your book is to an adult audience, I would recommend teenagers read it too." - Genevieve Lapham-Cerefice
"Us four and no more" is the James family motto as Farley, William, and their beloved parents move from Air Force Base to Air Force Base. For savant-like William, their mother keeps each new house as similar as possible to the old – everything always "just so." But in the course of one evening, their parents die in a horrific car accident and Farley and William's lives become completely unsprung. Stunned and grief-stricken, they move into their aunt's decrepit boarding house overlooking the city of Pittsburgh. Over time, Farley, William, and the eccentric residents of Bridge Manor bond - holding each other up through loss, love, the threat of eviction, and a brutal act of intolerance. This patchwork family forms the heart of Penny McCann Pennington's award-winning debut novel, "It Burns a Lovely Light."
"I'm so grateful for the overwhelming response to my book," says Pennington. "I think we can all relate to Farley's struggle to do what is right, but its William's innocent wisdom that stays with you long after you put the book down."
"It Burns a Lovely Light," published by CreateSpace, is available on Amazon, Kindle, Nook, Barnes & Noble, and select bookstores, libraries.
Awards for "It Burns a Lovely Light"
Honorable Mention in Fiction 2014 New England Book Festival
Honorable Mention in Fiction 2014 Southeast Book Festival
Honorable Mention in Fiction 2014 Great Southwest Book Festival
https://www.facebook.com/pages/It-Burns-a-Lovely-Light/398286523605588
Contact Daisy Venners / 919-272-3987 / daisy@meltatl.com
Contact
Author
Penny McCann Pennington
540-222-6846
https://www.facebook.com/pages/It-Burns-a-Lovely-Light/398286523605588
Contact: Daisy Venners / 919-272-3987 / daisy@meltatl.com

Contact