Ohio Franchise Experts, Michael Creatore and Nick Kerpsack, Predicts Top Earning Franchise Industries for 2014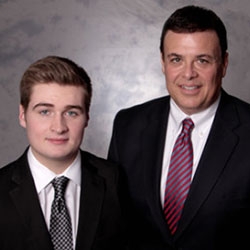 Columbiana, OH, April 03, 2014 --(
PR.com
)-- When most people think of the franchise industry, quick-service food outlets are the first types of franchises to come to mind. In a list provided by Entrepreneur's 2014 Franchise 500, fast-food chains dominated the franchise industry with over 25% list entries. Frozen Yogurt locations were one of the more popular types in 2014.
But with 2014 in full swing, you will see plenty of other franchise sectors that will experience dramatic growth. Michael Creatore, Managing Partner of Franchise Direct 1 and business partner Nick Kerpsack located in Columbiana, Ohio, halfway between Cleveland and Pittsburgh, foresees a new direction of franchise popularity in 2014. Creatore's many years as a franchise consultant in Ohio and as a business and executive coach, management consultant, franchise expert, mentor, and franchise consultant trainer, gives him great insight into the new trends of the franchise industry.
"Everyone gets excited over being a franchise owner of the Subway's and Menchie's of the world but are forgetting franchise industries that are as lucrative but take less of an investment start-up," states Kerpsack.
For instance in 2013, Janitorial Service franchise companies ranked in 8 of the list spots and will continue to thrive this year. Without the need of an actual branded location to operate, janitorial services can function with minimal overhead.
Another popular franchise category is Health Care franchises, especially Senior Care franchises. Ten Senior Care facilities ranked on Entrepreneur's list as well in 2014 and aren't showing signs of slowing down with more and more organizations being added to the category. According to the 2014 Franchise 500, of the 106 companies that made this list, 9.945 units were launched in North America!
Creatore comments, "I believe the 2014 franchise industry will see a continued climb in these sectors, but be on the look out for other opportunities such as, Junk Hauling, Real Estate Agencies and unfortunately, with all of the natural disasters that have happened, Home Restoration and Cleaning Franchises will also see some interest this year. Especially after the major snow season we've had in Ohio. Franchises for sale in Ohio is a sure bet. But my focus this year will be Health Care franchises."
Even with this exciting growth in the franchise industry, always make sure to do your due diligence when researching specific franchise companies in Ohio, consult with your attorney and if you get an opportunity, speak with a franchise owner. Better yet, franchise consultants like Michael Creatore and his company Franchise Direct 1, offer free franchise consultation services, franchise resources, and can even set up a discovery day meeting with a franchise that you may be interested in. Visit his website at http://www.franchisedirect1.com and start a franchise search with their very popular FLS (Franchise Listing Service) application.
Visit http://www.franchisedirect1.com
Contact
Franchise Direct 1
Joel Cruzada
407-517-8171
http://www.franchisedirect1.com

Contact