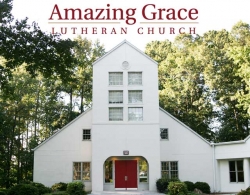 Atlanta, GA, May 15, 2014 --(
PR.com
)-- Mending broken lives is not an easy or always successful undertaking, especially when working with people who are often looked down upon or completely rejected by society. But it is a calling certain people are inspired to take on. Debra Smith is one of those unique individuals in Atlanta.
Debra Smith began delivering Bibles to women in an Atlanta area prison 6 years ago. Then she enlarged her mission by starting a 12-step program for women in the prison to begin a path to recovery from addiction to drugs and alcohol - a common factor to many of those incarcerated. Debra then formed ClearRoads Recovery, a nonprofit organization, to organize and operate transitional recovery residences with support programs for women seeking to leave incarceration and begin new lives. And just recently, ClearRoads Recovery has opened the doors to its first residence home where women will have six to twelve months of supported transition time back into society.
There is an overwhelming need for the ClearRoads Recovery residence program. Many women today cannot even begin to qualify for parole from prison because they fail to have an officially defined designated safe address, a home to return to free of abusive, criminal, and drug or alcohol dominated environments. There are currently five times the number of similar facilities available to men. ClearRoads Recovery offers women a chance in a warm, home-like recovery residence to transition to independent living. Debra has put together a Christ-centered, 12 step program devoted toward restoration of the whole person. Positive decision making skills are reinforced using peer accountability. This helps restore self-confidence and builds relationships designed to lead to life choices which do not lead to further criminal behavior.
"When we first learned of Deb Smith's early work at Amazing Grace Lutheran," says its minister Pastor Jason Talsness, "We began by donating Bibles for her cause. When a few members of our Lawrenceville area congregation asked if more could be done to support her with financial assistance, a decision to organize a summer Arts & Crafts festival as a fundraising event was made. It was an immediate hit with both our congregation and surrounding community and has become one of our regular mission support programs."
Now in its fourth year, the Amazing Grace Lutheran Church Arts & Crafts Festival continues to grow as we help generate more proceeds for the growing needs of Debra Smith's work of restoring the broken lives of women our society does not readily reach out to help. This year's event will be on Saturday, June 14th.
"Amazing Grace Lutheran Church exists to bring transformation to peoples' lives in the name of Jesus Christ," says Pastor Jason. "Through our partnership with ClearRoads Recovery, we are able to see women transcend significant setbacks and difficult conditions. Jesus stood with those who the rest of society neglected, bringing hope to those who need it the most. We are proud to do the same in supporting ClearRoads Recovery. We have a slogan 'God's Work, Our Hands' and we see this principle at work in this very important ministry."
Debra Smith is a Certified Alcohol and Drug Counselor II, and has 10 years of experience as a volunteer in related services.
Pastor Jason Talsness has served Amazing Grace Lutheran Church since 2003. With a Doctorate in Divinity from Luther College and a Bachelors of Arts degree in Psychology, both of St Paul, Minnesota, he served churches in New York and Minnesota before arriving in Lawrenceville. For more about Pastor Jason Talsness and Amazing Grace Lutheran Church - Call Tracie Crowe at (770) 381-1293 for further information.