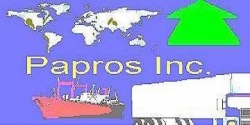 San Jose, CA, April 18, 2014 --(
PR.com
)-- MRPRO (TM), the software program that automates several tasks associated with completion, checking, correcting, data warehousing and supply chain exchanging of the Conflict Minerals Reporting Template (CMRT, issued by CFSI (Conflict Free Sourcing Initiative)) has been updated for version 3.00 of the template. It supports the very important task of cross checking of smelters on any template versus certified smelters listed on the Conflict Free Smelter Program (CFSP) websites, In addition it offers full support for the IPC 1755 schema and exports for conflict minerals data. An updated dashboard to accomplish all this has been issued and is available for download at the same link as before, and under the same terms of free licensing to users subject to conditions stipulated in the package. The CFSI CMRT template contains information specific to each supplier that declares the source of specified metals, including but not limited to smelters and mines. All information about the update and the related links are available at:
http://www.papros.com/FEUCE_cm.htm
Dr. N. Nagaraj, Chief at Papros Inc,, a leader in Green, had this to say, "This update will ease up bottlenecks in the supply chain and parlay the good work of the CFSI to the benefit of all users in the supply chain. I am thrilled that we can now enable users to check their smelters on the CMRT versus the list of growing number of certified smelters on the CFSP website easily, thus eventually enabling the adoption of conflict free certified smelters across the supply chain. This is powerful and will help the CFSP in its mission."
About Papros Inc:
Papros Inc. has been committed to providing Total Environmental Management solutions to US and International companies. "Optimizing the Greenback and the Green Environment" has been the slogan of Papros Inc. since its inception more than twenty-three years back. Based in San Jose, California, Papros Inc.'s solutions span the entire spectrum of Environmental Management and feature tools to enable corporations worldwide to deploy and manage product environmental lifecycle data in a manner that is efficient, easy-to-use and economic to support the infrastructure needed for manufacturing, and for rapid changes in product design.