AFG Group Welcomes Fred Clements, Jr., PE to the Washington, DC Office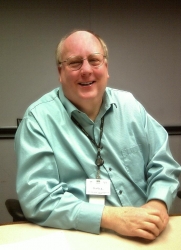 Herndon, VA, April 28, 2014 --(
PR.com
)-- AFG Group, Inc., a leading, award-winning construction management and relocation firm, announces that Mr. Fredrick D. Clements, Jr., PE has joined the firm's Washington, DC office. AFG welcomes Mr. Clements as the newest member of its Federal portfolio management team where he will be assisting AFG's expansion into larger and more complex projects and Federal programs.
Mr. Clements holds a Bachelors in Mechanical Engineering Technology from Old Dominion University and has more than 25 years of project and construction management experience, including a portfolio of large, complex Federal Government projects from concept development to occupancy. Many of his projects include the highest profile construction in the Washington, DC area including the Armed Forces Retirement Home, the ICC/Customs Complex at Federal Triangle, and the Eisenhower Memorial Project.
Paul Szmurlo, AFG's Director of Federal Program/Construction Management Services stated, "I have known and worked with Fred for over 20 years on a multitude of projects. His addition to AFG greatly improves our position as a leader in GSA high profile projects. Fred is well known in the industry and is a welcomed asset to AFG. He will make a significant and meaningful contribution to AFG's growth within the Washington DC area."
About AFG Group, Inc.
AFG Group is a multi-disciplined program, construction, and relocation management firm with a national portfolio of work in healthcare, laboratories, and courthouses, governmental and educational facilities. The company maintains major offices in New York City and Washington DC, and since its inception in 1989, has expanded to more than 20 project offices in 14 states.
AFG Group has received several industry awards for project achievements and has earned a reputation for providing strong expertise, responsiveness, and project execution that helps owners navigate through complex design, procurement, construction, and activation processes. Visit www.afgcm.com for additional information.
Contact
AFG Group, Inc.
Jen McCreary
703-435-0029
www.afgcm.com/

Contact