Smart Start of California Opening New Location in Santa Clarita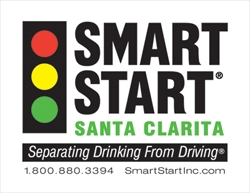 Santa Clarita, CA, April 30, 2014 --(
PR.com
)-- Smart Start, the nation's leader in ignition interlock devices, is opening a new store location in Santa Clarita on May 1, 2014. Smart Start of Santa Clarita will be located at 26841 Ruether Avenue, Unit F, Santa Clarita, CA 91351. This new location can be found on Ruether Avenue, between Soledad Canyon Road and Santa Clara Street. At this brand new location you can get your ignition interlock device installed or calibrated, and they can assist you with all of your ignition interlock device needs. Ignition interlock devices help prevent drunk driving by requiring a driver to breathe into the device before starting the car. If the driver's levels of alcohol are higher than the legal limits, the car will not start.
Ignition interlock devices, like the ones offered by
Smart Start of California
, offer assistance to widen the divide between drinking and driving. Ignition interlock devices are available for all drivers, not just drivers who have been convicted for drunk driving, and they help make all streets and highways safer for drivers. States that have implemented required ignition interlock devices for drunk drivers have seen a dramatic decrease in drunk driving injuries and deaths. Mandatory ignition interlock device installation has proven more effective than a license suspension as 50 to 75 percent of all convicted drunk drivers continue to drive, even after their licenses have been suspended. Ignition interlock devices help prevent drivers from getting behind the wheel after they have been drinking. It is estimated that there are over 300,000 ignition interlock devices in use, in the United States today.
Currently there are 23 states in the United States that require ignition interlock devices for first time DUI offenders, and another 15 states require the installation of ignition interlock devices for first time DUI offenders with a BAC (blood alcohol content) of .15 or higher. The state of California has a pilot program that requires individuals in Los Angeles, Alameda, Sacramento, and Tulare to install ignition interlock devices after their first DUI conviction. This pilot program reaches about 13 million residents in the state of California and has been in operation since July 2010.
Steve Rogers, a resident of Santa Clarita and the Vice President of Operations for Smart Start of California, believes that the additional installation site at Smart Start of Santa Clarita will benefit the city. "Being a longtime resident, and a very involved member of the Santa Clarita Valley, or as we call it, Awesometown, I am excited to open our newest location, so we can continue separating drinking from driving, and make my community safer." Smart Start of Santa Clarita will officially be open on May 1, 2014 and is the newest of many Smart Start ignition interlock device installation locations.
Contact
For additional information you can contact:
Steve Rogers
(818) 416-8282
Smart Start of Santa Clarita
26841 Ruether Avenue
Unit F
Santa Clarita, CA 91351
Contact
Smart Start of California
Steve Rogers
(818) 416-8282
http://smartstartofcalifornia.com/smart-start-of-california-santa-clarita/

Contact