Pet Health Insurance Professionals Attend DC Summit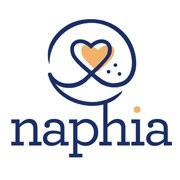 Leesburg, VA, May 28, 2014 --(
PR.com
)-- Summit is the one time each year you'll find the top dogs in pet health insurance all in the same room. Add in the coolest cats in marketing from other key industries, and you've got a powerful pack charged with all the news you need to know about this growing field. This year's event is being held at the Lansdowne Resort in the US capital region from May 27 – 29, 2014.
"Pet Health Insurance is a healthy and vibrant industry," says Kristen Lynch, executive director of the North American Pet Health Insurance Association (NAPHIA). "This is the third year we've held this Summit and our community has really responded. It's a great time to be in Pet Health Insurance." Nearly 1 million pets are insured in North America, she points out, providing owners with peace of mind and pets with better access to quality care.
The upcoming Summit will offer unique expertise and insight on pet insurance related opportunities and issues, including trends and innovation in White Label PHI, Social Media, the Veterinary Profession, Customer Service, Employee Benefits, Brand Culture, and Animal Welfare.
NAPHIA's Survey and Report will also be presented, an invaluable document that continues to provide the North American Pet Insurance industry with a comprehensive understanding of the size of the industry, and updates to key benchmarking metrics such as total market premium volume, average premiums, total number of pets or policies insured, and more. "This comprehensive report helps companies identify opportunities to further drive insurance growth," says Randy Valpy, conference co-chair and Top Dog at Pets Plus Us. "It not only provides practical insights on the industry, it also demonstrates industry trends. If you're serious about gaining momentum in the pet health insurance industry, this is something you won't want to miss."
"We've brought in speakers that are true innovators in their fields," says Brent Hinton, conference co-chair and co-founder & vice chairman at PetFirst Healthcare. "From disruptive business tactics to employee happiness and new media to tailored solutions, we'll be hitting key topics that will give participants information they can really use. They'll be able to get back to business feeling energized and like they've gotten great value for their time."
Presentations include:
Shereen Eltobgy
As an April Fools' Day prank in 2010, Zappos CEO Tony Hsieh announced that his company was
suing Walt Disney Company in a class action suit
. The claim? Disney was misleading the public by calling Disneyland "the happiest place on Earth." Clearly, Hsieh argued, Zappos is.
How happy can they be? Well, check out the
Zappos.com
website. In their own words, in 1999 their earnings were "almost nothing." Less than 10 years later, they reported over $1 billion. That would thrill any CEO. But Zappos has made Fortune's 100 Best Companies list five times running, claiming that corporate culture - the satisfaction and fulfillment of their staff - is at the very heart of the Zappos success story.
Summit 2014 speaker Shereen Eltobgy was part of the Zappos team that made it all happen. She'll be offering an insider's look at what makes Zappos work and how you can use tips from their success to build your own.
Anat Baron
Making lemonade isn't hard… unless of course, it is.
Anat Baron is the former head of Mike's Hard Lemonade & well-known corporate change strategist. Baron will reveal why it pays to get creative, what takes to chart a new path, and which rules you can't afford to follow. She'll also share her thoughts on why successful companies must challenge the status quo—even if they're the market leader—or face certain death.
Pet Insurance Fast Facts
· Pet Health Insurance is not new. In fact, the idea is more than 100 years old.
· In 1890, the first pet insurance policy was written in Sweden by Claes Virgin, founder of Länsförsäkrings Alliance. At that time, he focused on horses and livestock.
· In 1924, the first dog received insurance coverage in Sweden.
· In 1947, the first pet insurance policy was sold in Britain.
· In 1982, the famous TV dog Lassie received the first pet insurance policy in the United States, issued by Veterinary Pet Insurance (VPI).
· In 1989, pet health insurance was introduced into the Canadian market by Petplan (now Western Financial Insurance), MediPet and Petsure.
· In North America, nearly 1 million pets are insured. By a wide margin, dogs are covered more often than cats. They account for approximately 85% of the pets insured. 15% of pets insured are cats. Less than 1% are "other" (i.e. birds, reptiles, and pocket pets).
· The North American Pet Health Insurance Association (NAPHIA) was founded in 2007 to establish and maintain universal and professional standards for terminology, best practices, quality and ethics in the pet health insurance industry.
For more information or to arrange an interview, please contact:
Annette Elvers
NAPHIA Communications Coordinator
E:
communications@naphia.org
P: 1-877-962-7442

W:
https://naphia.org
Contact
NAPHIA
Annette Elvers
204 802 6232
naphia.org

Contact