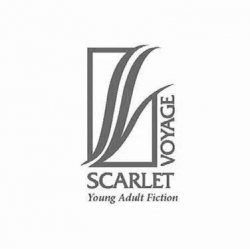 Berkeley Heights, NJ, May 28, 2014 --(
PR.com
)-- Coming this Fall with a 9/1/2014 publication date, a new young adult novel, "Lost Republic," …once you land on the island, death is your only way off...
It begins on a sunlit day in Cherbourg, France, in 2055. The future has arrived and the past is departing as the last steamship in the world prepares to cross the Atlantic on its final voyage. Alongside, a great glittering solar-powered vessel sails, too—a beautiful ship filled with beautiful people. On board the old steamer are eight teens—some dreamers, some desperate—for whom the last voyage of the S.S. Sir Guy Carleton is only a step on a longer journey.
Soon the ship is far out at sea, and every layer of modern technology fails. Each teen must rely on their special skills to survive. They arrive at a strange island in the Atlantic, where no island should exist. Who are the men speaking an ancient tongue who capture the survivors of the stricken ship? With every breath a new mystery appears, and the desperate shipmates of the S.S. Sir Guy Carleton must find a way to live, escape, or die in the Lost Republic.
Available in these formats:
Hardcover trade ISBN: 978-1-62324-000-4 List Price: $18.95
EPUB ISBN: 978-1-62324-003-5 List Price: $9.95
Single-user PDF ISBN: 978-1-62324-004-2 List Price: $18.95
Multi-user PDF ISBN: 978-1-62324-015-8 List Price: $30.00
Age Level: 11-up. Grade Level: 6-up. 256 pages. Trim Size: 6 x 9" LC Number: 2013048978
Subjects: Action & Adventure Fiction, Fantasy & Magic, Legends, Myths, Fables.
www.scarletvoyage.com
This and other Scarlet Voyage novels can be seen at the Web site,
www.scarletvoyage.com