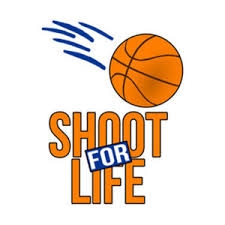 Portland, OR, May 30, 2014 --(
PR.com
)-- Guinness Book of World Records recipient, Matt Bostic, will be attempting to break current basketball records at the Eastmoreland Courts in Portland, OR. on June 1st, 2014. He will attempt to make 1000 NBA three pointers in one hour; this time shooting for a patient with a brain Tumor.
"We will be trying to set a record for the most 3 point shots by a community in 1 hour! Lots of shots made and lots of $ raised is the goal," stated Bostic. Matt Bostic is no stranger to record breaking challenges, as he's successfully broken the Guinness book of world records twice! He first broke the record for the most NBA-range three point shots made in 24 hours on May 28, 2005 by hitting 6,272. He then did it again on June 30, 2007 at Auburn University Montgomery (AUM) by hitting 6,343 in 24 hours. And he did it all, each time to contribute financially to those suffering from cancer and are unfortunately uninsured.
The "Shoot For Life Charity Organization" is an organization founded by Bostic, that utilizes presentations, 3-point shooting tournaments and speaking engagements to raise funds on behalf of uninsured cancer patients. This event will be supported by celebrities as well as local businesses and organizations such as: Emmert International, Thunder Football, Wright Hotel Development, The Fields, Rip City Radio and such celebrities as, Former NBA All-Star, Indiana Pacer and 18 year NBA Veteran, Dale Davis and ESPN Analyst and former Trail Blazer, Adrian Branch. There are several additional confirmed guests, such as, Hollywood actor and Director, Ime Etuk and popular DJ to the Stars, "DJ Nice" as well as David Ruffin Jr., artist and son of music legend David Ruffin Sr., who was the lead singer of the 60s&70s group " The Temptations".
Matt Bostic is available along with David Ruffin Jr., and Adrian Branch for face-to-face interviews May 28, 2014 through June 1st, 2014. Press opportunities can also be setup upon request via phone, if desired. For questions, concerns or interview requests, please contact Crosschareka@yahoo.com or Amyravagni@gmail.com or you may call 404-201-0523.
Corporate sponsorships are also available to anyone interested. Sponsorship will include banners with name recognition during the event that will all be taped for future fundraisers and for ESPN. Adrian Branch will be speaking about this event on PTI that will be aired on ESPN.
Shoot for Life is a charity organization who's motto is "Shooting to Beat Cancer- One Shot At a Time". More information about Shoot For Life's goals can be found at www.shootforlife.org