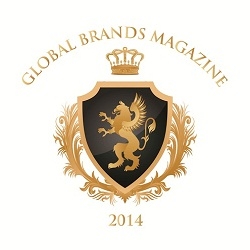 London, United Kingdom, June 06, 2014 --(
PR.com
)-- GCM Menkul Kıymetler A.Ş a.ka. GCM Forex, the most dynamic broker in Turkey was the recipient of the "Best Forex Brand in Turkey" for the year 2014. The award reaffirms the firm's excellence in providing Forex trading services in the region. The judging criteria behind the Global Brands Awards are competitive. The financials, growth, customer experience and branding activities is assessed and analyzed by a robust research team in partnership with an external judging panel from around the region.
The annual Global Brands Magazine awards celebrate the best in class brands, and GCM received plaudits for its performance and branding activities last year. The award aims to identify, create awareness about the significance of exceptional service delivery & reward their performance with the ultimate global Recognition.
GCM has grown from strength to strength and has become one of the fastest growing segments in the Forex sector. Jim Cooper, Editor at Global Brands Magazine, added, "GCM Forex has always strived to exceed clients expectations through the best possible choice of products and platform. GCM has been there to empower traders with best possible trading experience in the Forex market and has ensured strict segregation of client funds, price transparency and speed of execution."
About GCM Menkul Kıymetler A.Ş
GCM Menkul Kıymetler A.Ş. is a financial intermediary licensed through compliance with all the requirements specified in CMB Communiqué, equipped with the state of the art technological infrastructure and TRY 13.9 Million paid up equity.
They offer clients next generation, user friendly trading platforms, real-time financial analyses and news, and access to actual market terms with fixed and narrow spreads. Through their constant pursue of excellence they maintain continuous improvement of their technological infrastructure. Thanks to their performance and technological infrastructure compatible with international standards, they are among the important players in the Turkish capital markets, and among the diligent followers of constant innovation. For More information please visit http://www.gcmforex.com
About Global Brands Magazine
Global Brands Magazine is the one of the world's best loved branding publication. A fully autonomous branding magazine, Global Brands Magazine represents an astute source of information from across the industry. The magazine provides the reader with up- to date news, reviews, opinions, polls on leading brands across the globe. The Magazine is head-quartered in United Kingdom. For More information please visit www.globalbrandsmagazine.com