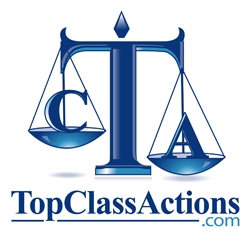 Phoenix, AZ, June 19, 2014 --(
PR.com
)-- Iovate Health Sciences USA Inc. has reached a class action lawsuit settlement over allegations it made false and misleading statements about the effectiveness of its Hydroxycut dietary supplement products.
If you purchased a Hydroxycut product between July 20, 2008 and March 19, 2014, you may be eligible to claim a cash award through the Hydroxycut class action settlement. No Proof of Purchase necessary. More information about how to claim up to $50 cash or a full refund of your Hydroxcut supplement purchases can be found at
tpcl.as/hydroxycase
.
*Case Summary*
The Iovate Hydroxycut class action lawsuit was initially filed in 2012 by a plaintiff who says he relied on allegedly false and misleading statements on labeling and in advertisements regarding the effectiveness of Hydroxycut products, and that such statements violate state consumer protection laws, the Magnuson Moss Warranty Act and warranties related to Hydroxycut. According to the Hydroxycut lawsuit, Iovate was unjustly enriched as a result of these allegedly false and misleading statements.
Iovate denies the allegations but agreed to settle the Hydroxycut class action lawsuit to avoid the expense and distraction of litigation.
The case is Garcia v. Iovate Health Sciences USA Inc., Case No. 1402915, in the Superior Court of the State of California, County of Santa Barbara.
*Potential Award*
Class Members who have receipts of their purchase are eligible to receive a full refund of any Hydroxycut product purchased during the Class Period. Class Members without Proof of Purchase will be eligible to receive a maximum refund of up two bottles of Hydroxycut purchased at $25 each (up to $50 total).
*Deadline*
The deadline to file a claim is 7/30/2014.
*File a Claim*
Claim filing instructions and a complete list of eligible products can be found at tpcl.as/hydroxycase.
About Top Class Actions, LLC: www.TopClassActions.com is the #1 source of class action news online, connecting consumers to the class action lawsuits and settlements that matter to them. Top Class Actions is based in Phoenix, Arizona.