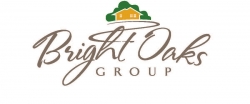 Wood Dale, IL, July 12, 2014 --(
PR.com
)-- Bright Oaks Group Announces New Senior Living Development in Wood Dale
Bright Oaks Group will collaborate with Ecumen, a Minnesota-based nonprofit senior housing and services company, to develop a new senior living community in Wood Dale, Ill. Bright Oaks of Wood Dale will be built on the south side of Irving Park Road, in the heart of Wood Dale. Construction is slated to begin in 2014 with an opening in 2016. The community will offer 150 units of assisted living and memory care in a six-story building. The ground floor will feature retail space for companies and healthcare organizations that cater to mature adults.
Bright Oaks of Wood Dale is one of 20 Bright Oaks branded communities that will be built in Chicagoland and the Midwest. It will be professionally managed by Ecumen.
Bright Oaks of Wood Dale will be the first community of its kind to offer vertical integration of health services in a residential setting. All staff will be highly trained to engage residents and families in the vibrant atmosphere that feels alive and celebrates living.
"Our buildings are designed to offer a setting conducive to active living and social engagement," according to Nader Kameli, CEO of Bright Oaks Group. "Our communities are made up of residents and employees who live together, work together, and create a social environment that is enriching and rewarding for all." The community will employ the latest techniques, technologies, and know how to offer a secure, safe, and therapeutic environment for its inhabitants. "We have designed Bright Oaks as an environment that adapts to its residents and not the other way around," continues Kameli. "At Bright Oaks of Wood Dale, we will offer services that are essential to comfortable living to our residents, and senior members of the surrounding neighborhoods. We invite them all to come and join our community and enjoy living an experience-rich and purposeful life."
The proposed development will feature multiple neighborhoods for assisted living and memory care residents, which will function as communities within Bright Oaks of Wood Dale. Bright Oaks of Wood Dale is introducing a new concept called "The Bridge" to the Chicagoland market. In The Bridge neighborhoods couples are able to continue to live together, even when one needs memory-related care. "We want to ensure that the emotional bond and the familiar face of a loved one remain present in the life of our memory care residents as much as possible," said Kameli.
In addition, multiple dining areas, intergenerational spaces (that bring all ages together), and a robust life enrichment curriculum will set Bright Oaks apart from other senior living communities.
"The City of Wood Dale is pleased to welcome Bright Oaks to our community," said Nunzio Pulice, Mayor of Wood Dale. "This senior living community will add much to our business, civic and social growth opportunities along the Irving Park Road corridor. And, Bright Oaks also fits our plan for streetscape revitalization and improvement of our downtown center. Not to mention, the number of jobs created and the numerous seniors and families who will be served by Bright Oaks' assisted living and memory care."
Bright Oaks of Wood Dale will be Ecumen's first managed community in Illinois. "We are happy to partner with such a highly-experienced operating company that understands the customer's needs and has a proven track-record of success in care and quality of service in the industry," said Kameli.
"Ecumen is very excited to partner with Bright Oaks and to bring this new senior living concept to market. We are eager to combine our strengths and advance the progressive philosophy that permeates every perspective of Bright Oaks," said Julie Murray, vice president of sales, marketing and new business development for Ecumen.
In addition to the 20 senior living communities planned for the Midwest, Bright Oaks Group is currently developing five communities in Florida with plans to grow to 20 more communities in the southeast region.
About Ecumen
Founded more than 150 years ago, Ecumen is one of the nation's top 20 largest non-profit providers of senior housing and services. Based in Shoreview, Minn., Ecumen operates in 37 cities in Minnesota, North Dakota, Wisconsin, Nebraska, Idaho and Tennessee.
About Bright Oaks Group
Bright Oaks Group is founded on the philosophy that everyone deserves the best life has to offer. Seniors deserve their independence, in community with others, in neighborhoods that provide a sense of belonging and meaning, with whatever assistance is needed to maintain the fullest quality of life possible. Based out of Illinois, Bright Oaks Group is developing assisted living and memory care communities in Illinois and Florida. To learn more about Bright Oaks Group, please visit BrightOaksGroup.com, email info@brightoaksgroup.com, or call 312-888-4800.
For information on Bright Oaks of Wood Dale, contact info@BrightOaksOfWooddale.com.