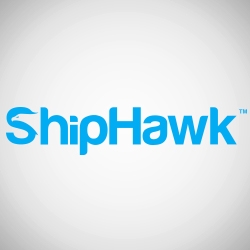 Santa Barbara, CA, July 16, 2014 --(
PR.com
)-- ShipHawk, today announced its online
shipping company directory
, a tool that provides users a simple way to find shipping companies across the country. Users are connected with local, regional and nationwide carriers quickly and easily, without having to scour the Internet for hours. Finding the right carrier for their shipment is simplified with the ability to specify the type of provider whether hunting for freight forwarders, vehicle transporters or even specialty carriers like chemical or hazmat.
Jeremy Bodenhamer, CEO, explains that the shipping company directory is another step in "establishing a single source platform for all shipping needs. The ShipHawk directory seems to be one more step in the right direction." While many people need a way to find shipping companies, not everyone knows what type of carrier will fit their needs – in fact, most don't. ShipHawk answers this question too. Users can go to ShipHawk.com, provide some basic information about their shipment and access a number quotes in real-time with reputable carriers. Instant access to quotes complemented with the ability to book shipments on-demand makes ShipHawk a powerful resource for both retail and commercial users alike.
About ShipHawk
Based in Santa Barbara, CA, ShipHawk is a technology company that makes it easy to find and compare packing and shipping rates. They provide a hassle free shipping experience through transparent pricing and by making options accessible, no matter who you are and no matter how much you ship. ShipHawk aggregates transportation and logistics data from numerous local, regional and national shipping carriers so their system can match your specific shipments with the optimal carrier. By comparing mode alternatives, packing combinations, lane imbalances, truck routes, times, and more, ShipHawk provides you the best deal on shipping.
For more information, please visit
ShipHawk.com