Track Chic Celebrates NASCAR History at Moonshine Festival
Special Weekend of Speed, Style and Sisterhood. A Track Chic Special Event, www.TrackChic.com/events, honors NASCAR's roots at the 40th Annual Mountain Moonshine Festival.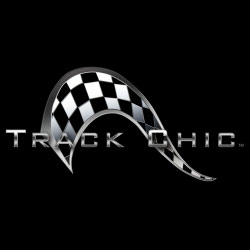 Atlanta, GA, October 22, 2007 --(
PR.com
)-- Join Track Chic®, www.TrackChic.com, October 27th & 28th in Dawsonville, Georgia – home to NASCAR® greats Bill Elliott, ("Awesome Bill from Dawsonville"), Ray Parks, Lloyd Seay and Gober Sosebee - to honor the origins of stock car racing. "It is a privilege for Track Chic to participate in the Mountain Moonshine Festival here in the foothills of North, Ga., the birthplace of NASCAR, and pay tribute to the female pioneers and history makers of the sport" said Theresa Earnheart, President of Track Chic, Inc. "Dawsonville's racing legends Louise Smith, Sara Christian, Ether Mobley are the very first "Women behind the Wheels" and an inspiration to today's sisterhood of 30+ million female NASCAR racing fans. Track Chic's unique membership program joins female race fans together to celebrate their success, as well as the achievements of the many women who fuel the sport today."
The event begins with a Swap Meet and Cruise-in Car Show at Dawsonville's fabulous Georgia Racing Hall of Fame museum with memorials to NASCAR's racing greats, interactive games, racing simulators, gift shop and diner. Legendary Bobby Allison is the Grand Marshal of this year's 1940 Ford's parade which boasts annual crowds of up to 200,000. Located only one hour north of Atlanta, join Track Chic for the arts, crafts, music, food, and fun for the entire family ... not to mention terrific shopping at Track Chic's Boutique exhibit.
Track Chic is honored to be working with the festival organizers for this year's event. As always, the Mountain Moonshine Festival proceeds benefit K.A.R.E. for Kids, Inc., a non-profit group providing for the less fortunate children in Dawson County. NASCAR will be racing at Atlanta Motor Speedway that weekend, so mark your calendar to include this fun festival in your weekend plans of Speed, Style & Sisterhood.
Track Chic members are known for their generous support of numerous charities including Speedway Children's Charities, Stocks for Tots, the Victory Junction Gang and others. Through Track Chic's "Fun Money" program a portion of all proceeds is dedicated to causes so important to women, including children, education, female health issues, job training and support for our military families struggling with the emotional and physical wounds of war.
"Track Chic actively encourages its members to join together on a community level to make a difference where it matters most. " adds Theresa Earnheart. "We never doubt that a group of thoughtful, caring and committed women can make a difference. This is the meaning of Sisterhood. This is who we are. We are Track Chic."
Look for updates on Track Chic's involvement in local charities, www.TrackChic.com/charities, including the K.A.R.E. for Kids Mountain Moonshine Festival Fundraiser. Track Chic is privileged to be involved in this fundraiser and others you feel passionate about.
Track Chic, Inc.® is the worldwide social membership, shopping, charity and news network for enthusiastic female motorsports fans (including NASCAR®, NHRA®, IHRA®, SCCA ®, ARCA®, the INDY Racing League®, Champ Car®, Formula 1®, Motorcycles, Kart, Dirt Track, etc.) to share their passion for Speed, Style and Sisterhood.
For additional information on the news that is the subject of this release, contact Theresa Earnheart or visit www.TrackChic.com/inquiries/press.asp.
###
Contact
Track Chic, Inc.
Theresa Earnheart
1-678-534-8572
www.TrackChic.com
3535 Peachtree Road, Suite 520-247
Atlanta, Ga. 30326

Contact