WRITECOVERY, INC., Releases New Website and First Product, Words Heal, to Help Ease Pain and Suffering with Self-Guided Process
WRITECOVERY, INC., Words Heal uses guided imagery, creative writing exercises, and journaling to work with those recovering from or living with a range of tough personal challenges, who struggle with discouraging health issues, chronic illness, traumas, distress, poor quality of life, negativity and adverse situation and would like to have a better attitude, a better quality of life, a more joyful life, and develop a positive attitude all in the privacy of your own space.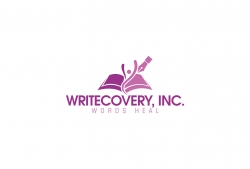 Tampa, FL, July 22, 2014 --(
PR.com
)-- The faith-based organization helps support members work through painful experiences with self-guided creative writing, imagery and journaling process.
Writing has long been touted as a recovery vehicle for victims of abuse or trauma. No matter the experience, experts say writing is a way for individuals to begin the healing process, unpacking what holds them back. Psychologists such as James W. Pennebaker have written extensively on the catharsis writing can bring, and in the wake of WRITECOVERY, INC.
WRITECOVERY, INC., offers a process to help others move past difficult emotions and tough personal challenges.
"Research tells us that writing is healing. I know that's true. My son and I found healing and yes, recovery from trauma, when we penned our memoir about mental illness. So I can wholeheartedly recommend Vicki Taylor's perfectly named program, WRITECOVERY. It is designed to help you heal and recover through writing. Taylor has developed a thoughtful and gentle series of writing exercises that will guide you through experiences that may seem deeply buried or too painful to access. They are supported by beautiful illustrations and inspiring quotes that will encourage you in your writing and healing. By the end of Taylor's program, you will have explored a depth of emotions and experiences. Perhaps you will tuck them away in the bottom of a drawer, share them with a loved one, or even with the world. Most important is the healing in the writing," says, Kathy Brandt, author with Max Maddox of "Walks on the Margins: A Story of Bipolar Illness."
Taylor is the author of 12 works of fiction, and believes it's her calling from God to help others through writing. She founded WRITECOVERY, INC., to further this mission. The company works with those recovering from or living with a range of tough personal challenges such as chronic illness, health issues, trauma, distress, negative, and other detriments in life. The goal is to help participants address their needs, and work through them, finding joy and happiness, as well as a greater sense of self.
"The WRITECOVERY community believes that the therapeutic value of a person who has had, or has the same challenges and can help others by telling their own story, or a story that helps them transcend their own challenges can be of incalculable value," Taylor says.
Unlike other processes, WRITECOVERY, INC., is self-guided and private for all participants. "Your private space is the safest one where you can work with Words Heal and undergo a true transformation," says, Taylor. The company accomplished this with creative writing exercises and journaling combined with their unique self-guided sessions.
"It's our hope that once they free their pain on paper and release it into the world, they never feel it again," says Taylor.
Contact: Vicki M Taylor
Email:
wordsheal@writecovery.com
Tel: 813-300-6692
Website:
www.writecovery.com
Contact
WRITECOVERY, INC.
Vicki M Taylor
813-300-6692
www.writecovery.com

Contact