Jury Awards $730,000 to Whistleblower Janet Keyzer Against the Regents of the University of California
Seven year ordeal ends after 21-day trial in verdict for whistleblower terminated after she reported improprieties involving human subject research on California prisoners.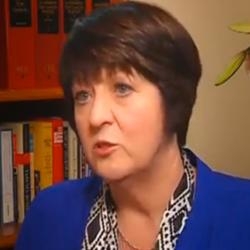 Sacramento, CA, August 13, 2014 --(
PR.com
)-- Janet Keyzer vs Regents of the University of California
Sacramento County Superior Court
Case No. 34-2010-00079869
It took seven (7) long and grueling years for Janet Keyzer, a principled, courageous, and dedicated Nurse Researcher to be vindicated in her whistleblower retaliation case against her former employer, UC Davis. Late on August 11, 2014, a jury found that Ms. Keyzer was retaliated against by the University for reporting that a University research project was conducting illegal and unauthorized human research of prisoners without the required informed consent or the necessary Institutional Review Board (IRB) approval and oversight. Ms. Keyzer's disclosures in mid-2007 shut down the $5.5 million pain management study, a project in collaboration with UC San Francisco.
After the project was shut down, Ms. Keyzer was forced to file an internal grievance when she was denied placement in otherwise open and available positions. In response to her grievance, Ms. Keyzer was offered a short-term, non-nursing "contract" job which was terminable at will. She was then repeatedly told that she could not have a "career" appointment because it was contrary to policy, but to "trust" that the University would honor her career rights. Fearing that she was being retaliated against, Ms. Keyzer hired an attorney, and was then informed that she would be required to release all claims against the university to accept the contract position. Ms. Keyzer indicated that the "contract" appointment failed to adequately satisfy numerous rights and benefits that were covered by her former "career" appointment, such as requiring good cause prior to termination, pension contributions, reduced tuition, and preferential rehire rights in the event of layoff. Moreover, Ms. Keyzer specifically requested that actions be taken to address the ostracism and prospective retaliation she feared at UC Davis, as well as discipline be taken against the academic and administrative wrongdoers responsible for the non-compliance. After prolonged negotiations regarding the job, the University claimed that Ms. Keyzer's desire to work away from those responsible for her retaliation was unreasonable. Ms. Keyzer was terminated on December 21, 2007, retroactive to November 30, 2007. The trial confirmed that UC Davis and specific research leaders intentionally acted to block Ms. Keyzer from ongoing career employment on any of the research projects in the center.
Ms. Keyzer was highly skilled and found work in the private sector within six months of her termination. However, the loss of her University job caused significant emotional and physical distress, including the dissolution of her marriage, the loss of her pension contributions, the loss of her dream career as an academic researcher, and added two (2) years to the completion of her doctoral program.
"Good governance demands that people stand up to wrong-doing," states Mary-Alice Coleman, Ms. Keyzer's attorney. "In this case, Janet Keyzer stood up to a powerful and influential multi-billion dollar organization – the Regents of the University of California -- to protect not only those who are unable to protect themselves, but also to protect the best interests of the UC system, and the integrity of its research efforts." Keyzer v. Regents is one of the first cases to be successfully tried to a verdict on behalf of a University employee under the revised California Whistle Blower Protection Act, Government Code section 8547.10.
At trial, evidence showed that the University knew it was acting unlawfully and took steps to hide evidence. Key documents included e-mails from high level officials instructing management and co-workers not to address Ms. Keyzer's case by email because "Email is discoverable." A manager wrote "This is headed in a bad direction as I thought it might. …I feel we're way out on a limb here. We're doing what we've been asked to do …, but we have no policy and procedures to back us up. Where's our legal counsel?" Another key researcher emailed "I think it will be best to put (Janet) back to work, then lay her off in the usual manner, rather than under the current peculiar (and perhaps questionable) circumstances."
Trial preparation involved 24 depositions and prolonged and numerous court challenges to the sufficiency of the evidence produced by the University. Five massive attempts were unsuccessfully made by the University to prevent this case from ever reaching a jury, with the Court commenting at one point that it was unable to even understand the arguments being made by the University's big-firm Gordon & Rees lawyers. In addition to the wrongful termination, Ms. Keyzer also suffered the University's improper obtaining of her medical records as well as her divorce records in an effort to transfer blame to her. The University's tactics also included refusing to produce key University employees for deposition, and after it delayed discovery for five (5) years, the court ordered the University to produce 1,600 pages of critical documents shortly before trial.
Ultimately, the 4-week trial involved 17 witnesses and hundreds of exhibits. At trial, the University's lawyers also did an about-face and objected to Ms. Keyzer's counsel taking the witness stand after personally serving her with a witness subpoena. This subpoena caused Ms. Coleman, in response, to bring on Sacramento attorney Lawrance Bohm as lead trial counsel. After the verdict, jurors stated they found key University witnesses to lack credibility, and high level University officials who testified to having no knowledge about the critical events and related evidence to lack integrity.
For further information, please contact:
Law Office of Mary-Alice Coleman
1109 Kennedy Place, Suite 2, Davis, CA 95616
Telephone: 530-758-4234
Facsimile: 916-304-0880
E-mail: LawOffice@MaryAliceColeman.com
www.maryalicecoleman.com
For background information, go to
http://www.insiderexclusive.com/justice-in-america/a-whistleblowers-nightmare-janet-fultons-story
.
Contact
Law Office of Mary-Alice Coleman
Mary-Alice Coleman
530-758-4234
MaryAliceColeman.com

Contact