Enough with the Calorie Counting! App Makes Healthy Living Fun and Easy.
New iPhone App Makes Healthy Living Fun and Easy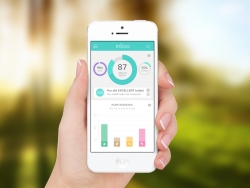 Varna, Bulgaria, August 28, 2014 --(
PR.com
)-- Innovative app launched to help individuals and families achieve a healthier lifestyle by making smarter food choices.
A new free app launched today by Inlivo (http://inlivo.com/), provides an easy and fun way to control diet and improve overall health. Backed by scientific research, the app is built to solve the challenges that consumers face while trying to follow a healthier diet. The app is available now as a free download in the Apple App Store.
Making correct food choices among the estimated 320,000 food and beverage products available in the United States can be daunting. According to a survey conducted by the International Food Information Council (IFIC) Foundation, "half of Americans believe that it is easier to do their own taxes than to figure out how to eat healthfully."
The Inlivo app offers a solution through a simple three step process: 1. Selection; 2. Assessment; and 3. Adjustment. After tracking the food you have selected, the app provides a detailed analysis and evaluation of your eating habits, and makes highly personalized suggestions addressing gaps in your diet.
Features unique to the Inlivo app include:
-Dynamic Health Index calculation;
-Plate Statistics to check whether the consumption in a certain food group is too low or too high;
-Carcinogens Monitor;
-High Risk Components (added sugars, sodium, cholesterol and saturated fat) Monitor;
-Detailed analysis of macronutrient, vitamin and mineral composition of diet;
-Product search based on specific diet, special medical purpose or condition;
"There has been no better time to provide a solution that makes us more responsible to the biggest health story of our day – the rise in obesity and diet-related diseases among both adults and children in the U.S and the rest of the world. Our application will go a long way towards making healthy living fun and easy," states Preslav Panayotov, CEO and Co-founder of Inlivo.
Online Resources
See our video: http://www.youtube.com/watch?v=kEMZ0PAlZVc
Go to http://www.inlivo.com for a sneak peek at the app
Download the app at the Apple App Store (available starting from 28 August, 2014 at 7:00 AM EST)
Follow us on Facebook | Twitter | Pinterest
About Inlivo
Founded in 2013, Inlivo is an innovative privately held company that develops digital technologies to simplify and facilitate consumers' health choices. The company applies scientific research and data to provide integrated time-saving solutions that make the pursuit of health easier and more effective.
All product and company names herein may be trademarks of their registered owners.
Media Contact
Preslav Panayotov
Co-founder and CEO
Tel. +415 655 1660 (USA)
Tel. +359 886 477 661 (Europe)
Email: preslav@inlivo.com
Contact
Inlivo
Preslav Panayotov
4156551660
inlivo.com

Contact
Multimedia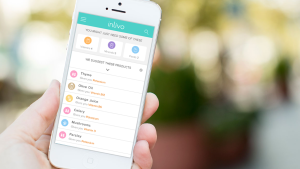 Inlivo will guide you through the process of making critical diet adjustments. You can start improving your diet by selecting from a list of product suggestions customized towards your health profile, special conditions and deficiencies.