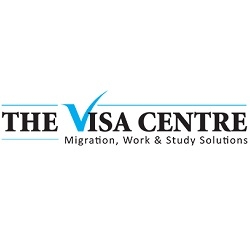 Colombo, Sri Lanka, October 13, 2014 --(
PR.com
)-- The Visa Centre, a world leading visa consultancy and processing firm announced today that its Facebook page has reached the 100,000 Facebook 'likes' milestone. According to the company, the landmark achievement is the result of the many thousands of satisfied clients who spread the expertise of The Visa Centre through 'word of mouth'. The company enjoys a reputation and strong brand image for almost every type of visa to over 100 countries.
Initially opened for business as a partnership in 1999 and established as a company in 2002, The Visa Centre is headquartered in Colombo 7, Sri Lanka and comprises of a global network of barristers, solicitors, registered
migration agents
, licensed visa consultants, and highly experienced processing staff. The company specializes in difficult and complex cases where visa applicants have been rejected by foreign border authorities multiple times, but also handles first time applicants.
In its 15 years of business, The Visa Centre has provided specialist consulting services and successfully processed all types of intricate visas for clients travelling to countries around the world including:
Australia
, Belgium,
Canada
, China, Cyprus, Denmark, Finland, France, Germany, Iceland, India, Italy, Japan, Malaysia, Netherlands,
New Zealand
, Norway, Philippines, Poland, Singapore, Sweden, Switzerland,
UK
, USA and many others.
The company has expertise in the following visas categories: Visit Visa / Tourist Visa Applications,
Appeals of Rejected Visa Applications
, Migration,
Student Visas
, Work Permits, Temporary Residence, Citizenship, Dependent Visas, Spouse Visas, Parent Visas, Business/Entrepreneur Visas and Same-Gender Visas.
For more about The Visa Centre, you can visit their website at
www.thevisacentre.com
or their Facebook page:
facebook.com/TheVisaCentre