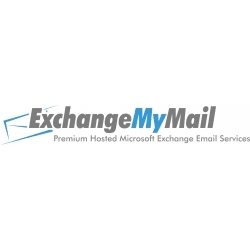 Albertson, NY, November 08, 2007 --(
PR.com
)-- Exchange My Mail, an emerging leader in Microsoft Exchange hosting and visible at
www.exchangemymail.com
, is announcing the launch of Microsoft Exchange 2007. "We built an entirely new network using name brand top of the line equipment such as Cisco switches and routers, Dell servers, and an EMC San," says Steven Daneshgar (Chief Operating Officer).
This exciting new network is ideal for businesses, large or small, and individuals that want to outsource their e-mail and wireless devices. ActiveSync, Postini spam and virus protection, free copies of Outlook 2007, and customer support that is unparalleled in the industry are just a few of the reasons that people have been taking advantage of Exchange My Mail.
Microsoft Exchange 2007 requires all new hardware because of its 64 bit architecture. With this in mind, companies are now looking to outsource Microsoft Exchange instead of keeping it in-house. A large majority of companies have seen major cost savings after outsourcing Microsoft Exchange, as hosted Exchange removes the hidden costs of ongoing maintenance, as well as the high upfront costs of purchasing additional software and licensing. Items such as Outlook 2007 for each end user, Anti-Virus, Exchange server licensing, user licensing, backup software and hardware are just a few of the additional reasons that companies are outsourcing their Microsoft Exchange needs.
Chief Technology Officer, David Grantz, acknowledges that Exchange My Mail was not the first to launch Exchange 2007, but states that the delay was absolutely necessary.
"We were just not willing to let our customers be a test bed while the unexpected problems came to the surface. Now that we have seen the data, and the first few hot fixes have been released, we are ready to enable this service for our customers," Mr. Grantz said.
Exchange My Mail has become known for its excellent uptime status and its superior customer service. They now offer Microsoft Exchange 2007 so their customers can take advantage of the same uptime and quality customer service, while also being able to take advantage of some new and exciting features, including:
64bit architecture for increased performance and reliability
Microsoft Outlook 2007 (included)
Increased options for storage
Enhanced Outlook Web Access (OWA)
Those using Exchange My Mail at
www.exchangemymail.com
, can look forward to the same excellent service that they have always had. Individual Plans start at $9.99 per month with no set-up fees, no contracts, and no minimums. Multi-user corporate plans with pooled storage start at just $34.99. For more information about Microsoft Exchange 2007, plan service options, or to discover more about Exchange My Mail, please visit
www.exchangemymail.com
.
###