Cool the Planet. Wear a T-Shirt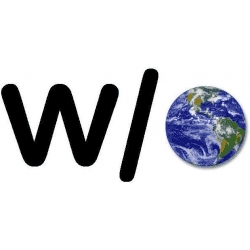 Seattle, WA, November 07, 2007 --(
PR.com
)-- A new Web site, Without The Planet (www.withouttheplanet.com), has been launched to help fight global warming. Without The Planet sells a variety of products that are designed to raise money for organizations dedicated to fighting global warming and to increase the awareness of the current planetary crisis. Without The Planet donates 50% of their net profits to organizations that help fight global warming, including stopglobalwarming.org, achievenetgreen.org, ecoencore.org and nativeenergy.com. These organizations focus their efforts to create a less carbon intensive economy in a variety of ways, by investing in research for renewable energy sources and encouraging consumers to recycle their used media for resale.
A national survey conducted by ACNielsen earlier this year showed that only 3 out of 10 North Americans believe global warming is a direct result of their actions. Additionally, while 8 out of 10 people in North America are aware of global warming, only 4 out of 10 consider it a very serious problem. Another study by Yale, Gallup and ClearVision Institute found that about 30% of Americans do not believe that their personal actions make a difference with regard to global warming. Dr. Bob Hayes, founder of Without The Planet, states, "These survey results show that, while many people are aware of global warming, a vast number of people do not believe their actions impact global warming."
The products sold on the Web site are messaged with irreverent and original designs. Hayes says, "While some of the designs may be offensive to some people, they are meant to stimulate dialogue on global warming in general and how people can reduce their carbon footprint in particular." For example, one of their best-selling designs reflects a disdain for Hummers, using the caption, "Friends don't let friends drive Hummers." Another T-shirt design has a caption on the front that reads, "Size matters." On the back of that T-shirt, the caption reads, "Reduce your carbon footprint."
Hayes continues, "The more that people see, hear and discuss the implications of global warming, the more it will become a part of their daily thoughts and, consequently, incorporated into personal habits to reduce their carbon footprint."
Products sold through Without The Planet include apparel, housewares, hats, bags, bumper stickers and other accessories.
###
Contact
Without The Planet
Bob Hayes
206.372.5990
www.withouttheplanet.com

Contact