Tommie Sunshine Signs on to Play Multiple Dates on the Beats Drop Cancer 2015 Fundraising Tour
One of the hottest hashtags in electronic dance music is making its vision a reality, as #BeatsDropCancer gears up for their US Tour with EDM powerhouse Tommie Sunshine officially onboard for the cause!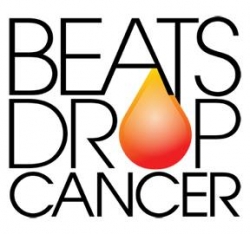 San Francisco, CA, December 16, 2014 --(
PR.com
)-- Tommie Sunshine is considered one of the most prolific producers and remixers in today's industry and brings true credibility to the cultural importance of electronic dance music. Whether he's on stage, blogging for the Huffington Post, or coming to the defense of event promoters being targeted by the media, he continues to have an undeniably profound influence on the music community.
The first of many headliners announced on the lineup and as spokesperson for the cause, Tommie Sunshine states that "It is essential that we as humans give back to culture. I believe entertainers should use our place in entertainment to raise awareness of every issue we believe in. I believe in anything that works to end human suffering & that's why I believe in Beats Drop Cancer."
With a soon-to-be-announced lineup of big charity events from Miami to Los Angeles, Beats Drop Cancer is a 10-week campaign running March 26 – June 6, 2015 benefiting The Leukemia and Lymphoma Society and powered by The Cynthesis Agency and the Electronic Music Alliance non-profit organization's PlayItFWD initiative which encourages artists to donate their time and talent to charitable causes and fundraisers.
Beats Drop Cancer aims to raise awareness as well as $250,000 through this 10-week tour, already backed by some of the biggest names in the industry. In the true essence of this empowered community, fans, artists, industry leaders and music venues are participating in this global effort to raise funds in support of philanthropic efforts within it.
Tommie Sunshine kicks off the Beats Drop Cancer fundraising tour at "Love:Cure" on February 13, 2015 at The Factory, San Francisco. Tickets go on sale December 19 on Eventbrite. For more information go to: https://www.facebook.com/events/692467980871736
#BeatsDropCancer | #Love:Cure | #EMAGlobal | #PlayItFWD (an Electronic Music Alliance Initiative)
https://www.facebook.com/pages/Beats-Drop-Cancer/272385189630344
https://twitter.com/beatsdropcancer
beats.drop.cancer
For more information contact: info@beatsdropcancer.com
Contact
Electronic Music Alliance
Monica Salazar
415-786-1624
www.ema-global.org

Contact