Verix Highlights 12 of the Most Important Trends and Events That Influenced the Pharma Industry in 2014
2014 has witnessed innovative disruption in healthcare and life sciences industries. This, therefore, calls for celebration in honor of the value and contributions that healthcare companies and organizations have offered us this year. To recognize of these milestones that have impacted us in 2014, Verix has decided to share these 12 important events that played a role in Pharma industry in a number of ways.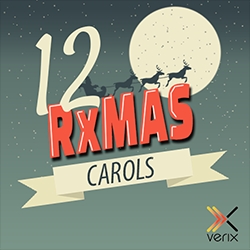 Los Altos, CA, December 29, 2014 --(
PR.com
)--
1. The ALS Ice Bucket Challenge
The Ice Bucket Challenge was the social media campaign, created to raise awareness of the deadly ALS disease, whereby people made donations to research on the condition. The challenged was welcomed by many, not only in the U.S, but also other parts of the world. According to the ALS Association, a whopping $115 million in total was raised in donations from the time the challenge began in July 29th 2014. Accounting for over 3,500 percent from what the same organization raised in 2013.
2. Drug launch by Sovaldi
It's great that Gilead has chosen to amaze the Pharma industry in an exceptional sales record for the first year, which goes on $11 billion just for this year alone! This has largely been attributed to their new Rx drug, Sovaldi. The drug has penetrated the U.S market, reaching 5% mark.
3. Smart Wearable Products
Products from Smart Wearable are expected to take the tech world by storm, with shipments going around $45 million come 2017. Products for Pharma, to be specific, will mark the start of a new era when it comes to personalized medical devices. The problem comes in making these products to add value for consumers today. Instead of providing an endless stream of data, the company should work on answering patients' needs specifically.
4. Nanotechnology
This technology has the potential in producing Nanoparticles, which circulates in the body, seeking signs of disease at early stages and signaling a small detector. The Pharma industry should therefore prepare for a whole new era of new innovative technology.
5. Saving Yourself from the Shortage of Data Scientists
From 2010 to 2015, the US is projecting to create jobs for new data scientists with 400,000 positions. However, this hasn't passed, since there are only 140,000 graduates who are qualified. The market will reach a whopping $125 billion come next year.
6. Sales in Pharma Industry Going Digital
Pharma needs to familiarize itself with the latest trends in digital technology if it wants to succeed in meeting their customers' demands. Pharma reps can either choose to perceive it as a coming threat to traditional practices, proceed to ignore, or they can take it as a stepping stone to move forward and satisfy their customers.
7. Creation of a Data Story Across Teams in Commercial Operations
This is a game changer developed for Pharma Commercial Operation teams to create a coherent data story in order to share across various departments. The Analytical Story Generator by Verix saves the day by providing data analysts, who are the most sophisticated to handle the complex and ever-changing data.
8. Google Pill
We have seen Google develop new technologies, with the latest improving healthcare. According to the head of Google X Life Sciences, the aim of this pill is to change paradigm of medicine currently in the best way possible. This pill is likely to change the future of Pharma industry as well.
9. Big Data Collaboration
The main objective of the Pharma industry is to improve drug development and discovery in order to produce cheaper and better outcomes for patients. These results can best be achieved by big data collaboration among Commercial Operations – producing better-informed commercial organization. Get ready for a universal interdisciplinary sharing of knowledge to become the next big thing in Pharma.
10. Affordable Care Act
Prescription drugs rebates will pay $20 billion for this ACA and around $30 billion for excises taxes on drugs that are branded. This is projected to happen until 2121. However, the industry will be left with $10 to $35 billion dollars more in profits, which will happen over the next decade.
11. Patient Centricity
Patients today have the power to research various drugs and treatments, which calls for the Pharma industry to rely on more than product efficacy. Whatever the industry decides to go for when changing, patient centricity has to be observed. From drug reviews, to treatment feedbacks, patient's demands and expectations need to be tapped into, or else get left behind.
12. The True Pharma Industry Heroes Of 2014
We would like to salute all the heroes who worked hard to ensure healthcare issues are the center of attention globally. Life is fragile and the Pharma industry is the resource when it comes to making the world a better place.
First are the brave doctors, who dedicate their time to fight the Ebola virus in Africa. Then there is Robin Williams, a man that has managed to raise awareness in every part of the world on Lewy Body Dementia, even with his tragic death.
And also the heroes, who play a part in driving the Pharma industry to be able to work better, harder and collaboratively for the purpose of changing the world.
Contact
Verix
Lynn Brigg
1-650-949-2700
verix.com

Contact