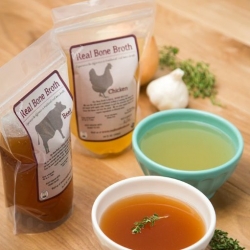 Sherbrooke, Canada, January 12, 2015 --(
PR.com
)-- Wise Choice Market provides American consumers with real-time organic food product solutions for people from all walks of life who are concerned about consuming whole, life-sustaining products that often aren't available in chain grocery outlets. Wise Choice Market was founded in 2010, and according to the company's website, "Wise Choice Market's mission is to provide our customers with the finest selection of fermented foods, nutrient-dense real foods and starter cultures."
Simon Gorman, CEO of Wise Choice Market, reflects on why he felt the need to answer the call of consumers who are hungry to engage with an online grocery retailer who understands their dietary needs and concerns. "Wise Choice Market was created to answer a common question asked by many people starting out on their real food journey: How can I get these foods delivered to me?"
The company operates in the e-commerce space while offering higher levels of customer service and engagement than what consumers are used to experiencing at their neighborhood grocery stores. The store provides consumers a variety of proprietary and third-party vendor products such as raw cheese, fermented foods, starter cultures, kefir grains, wild seafood, and a host of healthy snacks, including coconut treats. But one of the most popular products that's in high demand during the cooler months is Wise Choice Market's organic bone broths.
Simon reveals on his website that beyond wanting to fill a gap for needy consumers around the world, he also had a group of high-priority product consumers in mind: his family. "I was inspired by Sally Fallon's book 'Nourishing Traditions' and the principles of the Weston A Price Foundation," says Simon, "But, it was almost impossible to find the foods that I needed to keep myself and my family in the best of health. So I started making my own sauerkraut and cultured vegetables at home, with varying degrees of success."
Despite the company's commitment to creating a reliable source for nutritious foods to the general public, the company had refrained from sharing educational information for the public, apart from their newsletter, until very recently. Wise Choice Market is happy to announce the release of the company's new blog, designed to educate and inform the general public and Paleo dieters, about the company's choices, products, and the Paleo lifestyle.
Recently, Dr. Alvin Danenberg, DDS, was interviewed for the blog. Upcoming interviews include Wise Choice Market employees, and the company has also made a strong effort to provide content for families looking to begin the Paleo/Primal lifestyle. This focus is, in part, a result of Simon's original vision to provide a source of simple, nourishing, and delicious foods for his family.
Beyond being dedicated to providing convenient whole-food solutions, Wise Choice Market offers free shipping for orders over $175.00. The company also offers live chat customer support during normal business hours, and wellness consultations with Dr. Alvin Danenberg, DDS, are available for interested consumers by appointment.
"Real foods take time and care to prepare. We encourage people to make their own meals whenever possible. For those who don't have time or cooking skills, or can't find the ingredients, we're here to help," Simon urges.