New Specialist Commercial Mortgage Comparison Site Launched
A new specialist commercial mortgage comparison service has been launched offering small to large businesses the ability to compare business mortgage products and find the best rates, LTV's and benefits to suit their needs.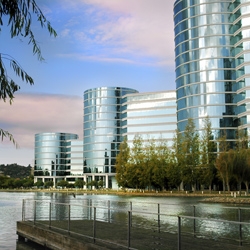 London, United Kingdom, January 14, 2015 --(
PR.com
)-- January 2015 marks the launch of the
Commercial Mortgage Link
website, a dedicated UK commercial mortgage website. The website offers its visitors the ability to search commercial mortgage products from a range of UK lenders with the completion of one simple online form.
The Commercial Mortgage Link is a 'whole of market' service which means it is not tied to one particular lender and can therefore compare all the available market rates to ensure your business obtains the best possible rate and LTV.
The deals available on the website are hand picked by a team of expert commercial advisers to ensure the myriad of constantly updating offers from the database of lenders are reflected in the comparison service.
Website designer, Steven Disloggi commented on the engine which powers the website "It really is a great system, its geared up to connect the customer with the best possible lender or broker who can offer the most suitable products. It gives the client access to over 2,300 products to ensure they have access to the best deals available."
The website offers the following features:
• Compare 2,300 commercial products
• Up to 85% LTV
• Rates as Low as 1%
• Finance available from £30k - £30m+
The website caters for all business sizes with mortgages from £30,000 up to in excess of £30 million so rest assured the needs of all businesses are covered.
If you have either a commercial or personal interest in the business mortgage market then the website is also host to a blog where visitors can find insider information and tips on securing the right mortgage.
Expert advice
If its advice you're after, then the website also has a freephone with a local rate number that visitors can call to obtain completely free, impartial business mortgage advice from a specialist panel of professionals.
If you are in the market for a commercial mortgage or just want to explore options, simply visit the website today at
http://www.commercialmortgagelink.co.uk
Contact
Commercial Mortgage Link
Andy Biggs
01782 938888
http://www.commercialmortgagelink.co.uk

Contact