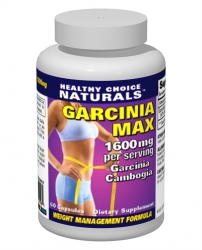 Plainfield, NJ, February 12, 2015 --(
PR.com
)-- Leading Smoking Cessation platform has announced today, that it is launching a new range of products in its bid to continue to help people live free. The company which is currently headquartered in Plainfield, New Jersey, combines evidence-based counseling, nicotine replacement therapies, natural stop smoking aids supplements and on-going support to help people quit using tobacco products and overcome addictions to nicotine.
Based on a holistic approach that incorporates healthy eating and exercise, the Company's launch of
weight loss/management products
is from popular demand. A number of smokers who quit report some weight gain and are tempted to return to the deadly habit of smoking just to remain "fit." Quitgate, a concerned and customer-focused company has stepped up to the challenge to help smokers achieve a healthy body and comfortable weight while they quit smoking. The company reiterates that the weight loss products are also for non-smokers who want to take control of their health through great diet, exercise and supplements.
"Quitgate is the entrance and/or destination for all quitables, be it smoking, over-weight e.t.c. As a company that prides itself as providing all round support for smokers, we are thrilled to announce the launch of Weight Loss products today," says Emmanuel Odiase, Founder. "We don't want people to quit here and then when they notice a weight gain, they go somewhere else. That's not total care. We want to be a platform that helps people live complete healthy lifestyles," he continued.
The Company, with its unique approach, is dedicated to living out its mission of saving lives.
About Quitgate
Quitgate is the leader in smoking cessation products and services, including evidence-based counseling programs, nicotine replacement therapies, and natural stop smoking aids, supplements, and on-going support. They serve thousands of individuals looking to quit tobacco for good and losing weight.
Quitgate's founder, Emmanuel Odiase, lost his maternal uncle to lung cancer in his youth and has dedicated his life to helping spare people the disastrous effects smoking has on individuals and their families. Using his experiences and knowledge, Emmanuel has participated in fellowships that spanned over 20 countries in five continents and has received numerous awards, with local, national and international media recognition, including Time magazine.
Today, Quitqate's unique combination of counseling, quit smoking aids, weight loss programs and ongoing support serves as the platform to save lives from the preventable causes of death. The Company is determined to take one child's heartbreak and turn it into a positive force; one that is certain to impact all walks of life for many generations to come. Learn More: www.quitqate.com